CAF informs Al-Ahly of Al-Shahat's suspension
The Confederation of African Footnball has sent Al-Ahly's board an official letter to inform them of the winger's suspension for two games.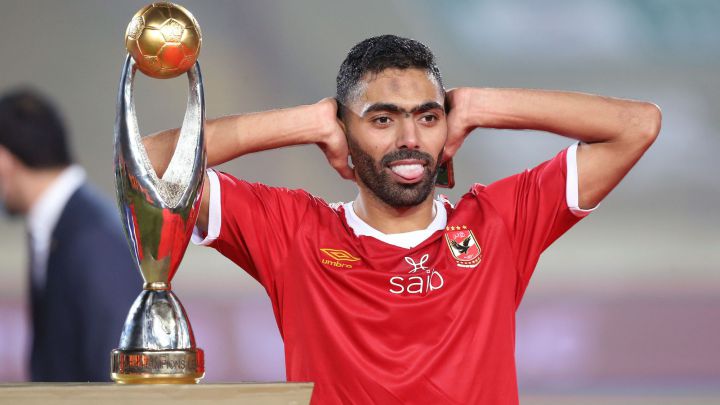 Al-Ahly's management received an official letter from the Confederation of African Football (CAF) on Wednesday as the governing body informed the African champions of the two-game suspension punishment imposed on their player Hussein Al-Shahat, who was sent off after the end of the CAF Champions League final.
Following the final whistle, the Cairo Stadium pitch saw a series of unfortunate scenes as Al-Shahat got into a fight with Zamalek's striker Mostafa Mohammed, which led the referee to show both of them the red card while other players from both squads got involved later before security authorities managed to separate them.
The CAF letter implied that the player's suspension will be enforced at the start of the next edition of the CAF Champions League, while the player is eligible to participate in the African Super Cup against RS Berkane of Morocco.
CAF won't discuss the incidents that followed the final whistle
Despite the penalty imposed on the player, a source at CAF revealed the discipline and ethics committee of the governing body will not discuss the events that followed the historic final that was held last Friday between the two Egyptian giants. The source noted to the Egyptian site Yallakora that the committee will meet next Sunday to discuss several issues but the incidents that followed the game probably won't be on the meeting's agenda as they weren't mentioned in the game's report.
Al-Ahly managed to claim their record ninth CAF Champions League title with a historic 2-1 victory at Cairo International Stadium. A late screamer from Red Devils midfielder Mohamed Magdy Afsha decided the result of the game after it had remained level for a significant span of time.