Has Zidane's luck run out at Real Madrid?
Real Madrid have lost five Champions League games with the Frenchman back at the club for a second spell with qualification for the Round of 16 in the balance.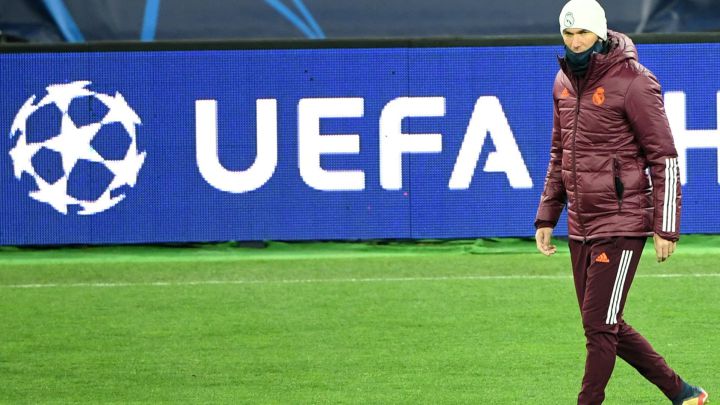 Real Madrid are out of sorts in their current European campaign with defeats home and away to Shakhtar Donetsk undermining the good work with back-to-back wins over Inter Milan. A last minute draw in Monchengladbach coupled with the Inter wins see Zidane's men with seven points and going into the last group game, Los Merengues could top Group B or even end up in fourth and crash out of European football which would something of a debacle for the 13 time winners and one of the most illustrious names in the Champions League.

Real Madrid have lost five games of the 13 Champions League games under the French coach since his return to the club which compares to just four UCL defeats in his first spell as Madrid boss. The club's European fate now comes down to one game as the Alfredo di Stefano stadium in Valdebebas will host the clash against Borussia Monchengladbach next Wednesday. A win or even a draw will be sufficient for the LaLiga giants to progress to the next stage and be involved in the Nyon Round of 16 draw on 14 December.
Zidane: "I'm not going to resign"
Speaking at the post game press conference in Kyiv, the French coach was adamant in his position: "No. I'm not going to resign. And we're going to carry on. In the first half, we played well. It would have been a different game if we'd got the first goal. Their goal did us a lot of damage, because we were playing well. We had two or three chances, and hit the post. It didn't want to go in."
"It's a tough moment, but we have to show the character and the pride that we have. It's a shame. We're going to have to win our next game because today it wasn't to be. We're going to keep the faith and carry on fighting", he concluded.