$300 unemployment benefits: are there new proposals to extend them?
Tuesday saw the first rays of light for Congress taking action to provide relief to the US economy since the talks stopped before the 3 November election.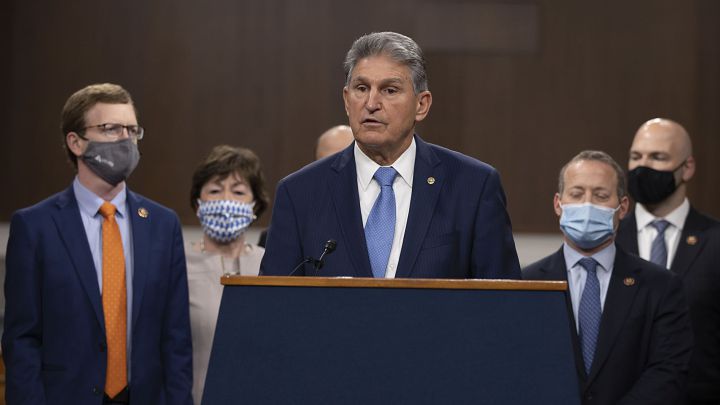 The first signs of Congress moving on some form of covid-19 relief came as congressional lawmakers presented new plans for aid packages that could be passed before the end of the year. Not only is Congress facing a deadline to fund the government and avoid a shutdown but also the expiration of programs put into place at the beginning of the pandemic, right as the worst surge yet is expected to get worse.
Although Americans were warned not to travel for Thanksgiving nor have large gatherings with family many did not heed the health experts' advice. Dr. Anthony Fauci fears that we will now see a "surge upon a surge" of coronavirus cases that has already caused state and local governments to reimpose restrictions first put in place at the beginning of the pandemic. This will lead to more layoffs and business closures and thus financial pain for Americans.
Benefits are set to expire
Currently there are around 12 million people who are receiving benefits from the programs set up under the CARES Act in March who are set to see that aid vanish at the end of December. Even if those individuals haven't used the full allotment, provided for in the coronavirus stimulus package, due to the hard cutoff written into the legislation those emergency benefits will end. Additionally, a number of other programs will disappear at the end of the year that were set up to tackle the economic impact of the covid-19 pandemic.
A bipartisan hope
On Tuesday a bipartisan group of Congressional lawmakers outlined a $900 billion aid package that included additional unemployment relief. The bill would provide for $300 in additional weekly benefits for four months. That sum is less than the $600 a week Democrats had called for. This would extend benefits until March 2021 and would be retroactive to 1 December according to Senator Joe Manchin, one of the bill's sponsors.
Pelosi and Schumer have both expressed support for the bill in the hopes that it will be part of more expansive stimulus later. They've called on Mitch McConnell to pass the bill, which is still being hammered out, but he has expressed less enthusiasm for the legislation saying he wants a "targeted relief bill".
Yesterday, I joined a group of colleagues to announce a bipartisan, bicameral #COVID19 emergency relief framework that will help American students, families, businesses, workers, and health care providers during this crisis. Learn more about our framework: https://t.co/Yx5BTaf0kb

— Senator Mitt Romney (@SenatorRomney) December 2, 2020
The McConnell plan
House Majority Leader Mitch McConnell has been offering a similar plan for months, worth roughly $500 billion, that has not been able to pass the Senate with Democrats saying it does not do enough. His latest version includes extending unemployment benefits although more limited than the bipartisan version put forth.
In his plan unemployment benefits provided for in the CARES Act would be extended for one month into the new year. This avoids the cliff at the end of December but pushes it for some to just after Inauguration Day. The benefits would then phase out over two months but without allowing any new applicants in to the programs.
McConnell has been working with the White House and it is assumed that he has their approval. However Treasury Secretary Steven Mnuchin met with Speaker Nancy Pelosi on Tuesday for the first time since negotiations ended before the elections and in those previous negotiations the White House had been willing to consider a bigger stimulus bill.
The situation is still fluid but time is very limited with Congress set to go on recess at the end of next week.