Formula One confirm barrier changes after Grosjean crash
Formula One race director Michael Masi has confirmed the barrier through which Romain Grosjean crashed Bahrain Grand Prix will be reinforced with tyres.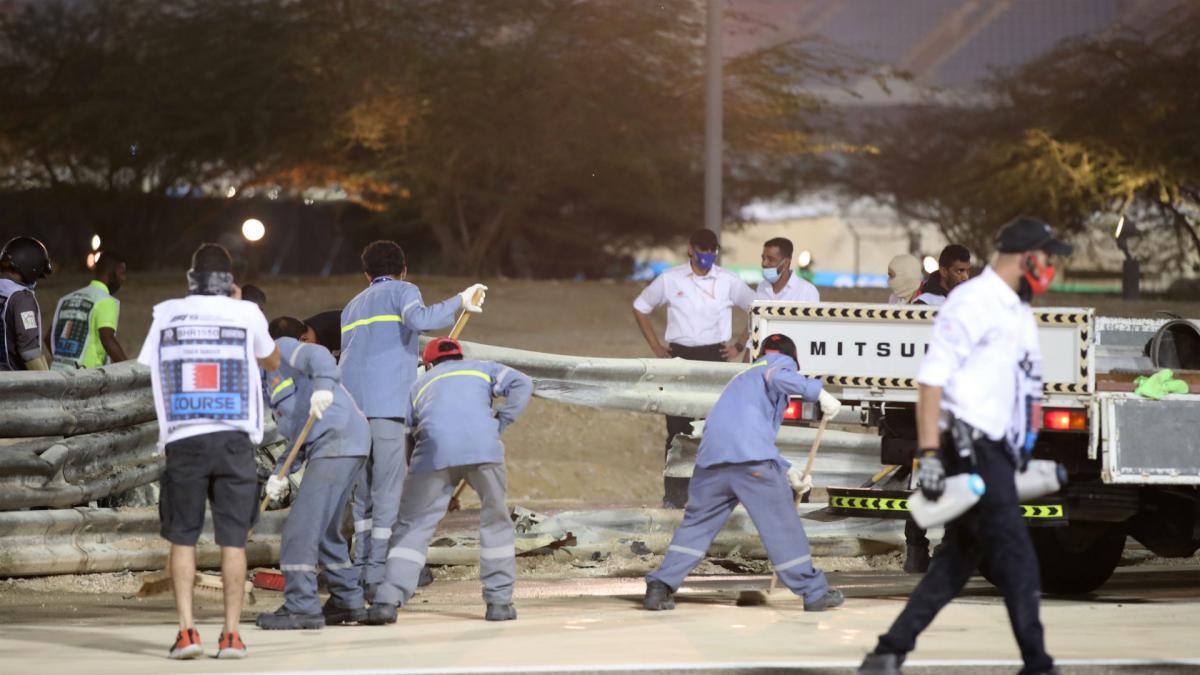 Romain Grosjean's horrific crash has resulted in changes to some barriers for the Sakhir Grand Prix. Last Sunday's Bahrain Grand Prix was red flagged on the first lap after Haas driver Grosjean made contact with Daniil Kvyat and crashed through a barrier between turns three and four at high speed. Grosjean's car split in two and became engulfed in flames but he was able to climb out and get to safety. He did not suffer any fractures and was taken hospital due to burns to his hands. He was discharged on Wednesday but remains in Bahrain for private treatment.
F1 to investigate Grosjea

n

crash
Formula One boss Ross Brawn promised a "deep investigation" into the incident and, ahead of this weekend's Sakhir Grand Prix – which will take place at the same circuit, albeit with an altered layout – the barrier Grosjean hit will be reinforced with two rows of tyres. Notes from F1 race director Michael Masi revealed two other safety changes.
"The tyre barrier on the right-hand side of T9 [turn nine] will be extended and increased in depth to four rows of tyres with conveyor belt," Masi confirmed. "The right-hand kerb between T8 and T9 will be removed to reduce the risk of a car becoming airborne while the outer circuit layout is being used."
Lewis Hamilton went on to win the Bahrain Grand Prix after the race was restarted, though the world champion will not feature this weekend after testing positive for coronavirus.