Spain drawn with Italy in Nations League semi-finals
Spain face the hosts in Milan on 6 October 2021. France and Belgium play the other semi-final, the following day in Turin. The final, 10 October at San Siro.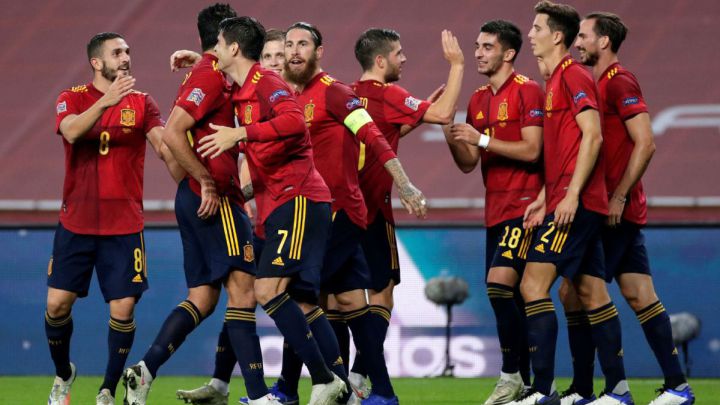 Spain will face Italy in the semi-finals of next year's Nations League 'Final Four'. The semi-finals of the second edition of the tournament will be played on 6 October - Italy-Spain in Milan; and Belgium-France on 7 October in Turin. The final and match to decide third place will be played at San Siro on Sunday 10 October. Four days after that, On Monday 7 December, Spain will hopefully be one of the teams in the pots for the draw for the 2022 World Cup finals in Qatar. European qualifying for 2022 Qatar begins in March 2021.
Luis Enrique's Spain booked their place in the Nations League 'Final Four' with a brilliant 6-0 win over Germany in Seville. They finished top of Group 4 with 11 points after suffering just one defeat - to Ukraine, in Kiev in October.
2022 World Cup group stage draw on Monday
As for the World Cup, Spain will be one of the seeded teams in Pot 1 for Monday's group stage draw for Qatar 2022 along with France, England, Portugal, Italy, Croatia, Denmark, Germany and the Netherlands.