Casillas: "I never set out to screw over César, I'm not that kind of person"
In the third episode of Movistar+'s Iker Casillas documentary, the ex-keeper recalled his relationship with fellow goalkeeper César Sánchez.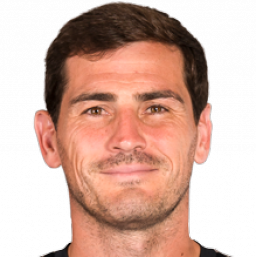 Competition with César Sánchez: "That competitiveness we had is all in the past now. But the best thing that could have happened to me was to have to compete with César. It made me mature very quickly, he was 10 years older than me. It wasn't a healthy competition, but it was very good competition. It's difficult for goalkeepers to get on well when you are both competing for a place in the side. I was a little afraid of César. He had enjoyed several good seasons at Valladolid. But as it turned out, Madrid won the Champions League and a young lad like me lifted the European Cup".
Last month of the season: "Vicente (Del Bosque) opted for César. I don't know if it was because we were approaching the most important part of the season, but people had less faith in me. I knew that I lost my place in the side and I had no idea what would happen i the future".
Curiously, César Sánchez appearing as a guest in the series, made one of the most poignant comments of the third episode, admitting if he could go back in time, he wouldn't change a thing. "If I were able to change anything from that night, I wouldn't want to - I would get injured in exactly the same minute".