US Election: when is the electoral college vote?
Joe Biden has been named the President-elect but Donald Trump is not letting go of his position of power just yet. Will the Electoral College decision end his protest?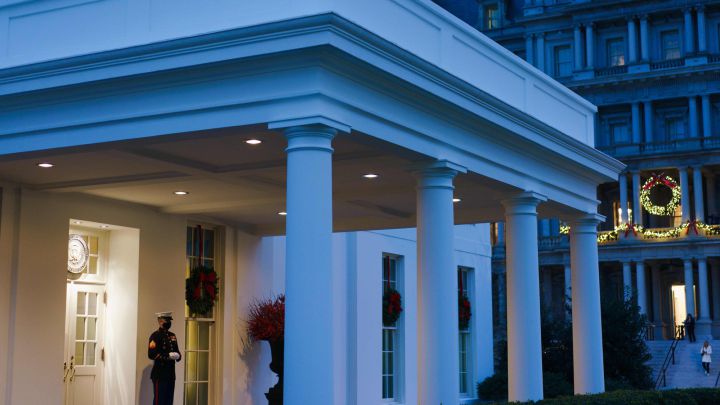 It's been over a month now since Election Day 2020 and the transition of power has certainly not gone as smoothly as many would have hoped, especially given the crucial importance of dealing appropriately with the current coronavirus pandemic. But it feels like it's moving, and the role of the electoral college on 14 December is getting ever closer.
Trump denying smooth transition
President Donald Trump maintains his stance that the election was rigged against him and is refusing to concede it to President-elect Joe Biden, submitting baseless lawsuits in states where he lost by smaller margins and demanding pointless recounts, despite some of them actually costing the American taxpayer. But a vocal segment of Trump's loyal followers do not appear to care about the actual facts, or the structure of the American democracy, and are keeping this charade going with the aid of social media and some newer right-wing news outlets that are happy to take on the profits that their propaganda creates.
As court after court throws out each case - and several instances of Trump's lawyers making some claims publicly and then unable to make the same ones in front of a judge - It now seems clear that the intention is more about deflecting attention away from other actions being undertaken by the lame-duck president's administration. However, these tactics can only work for so long, thanks to the strict process that is to be followed after an American presidential election. The votes cast by the American people have been counted, some recounted, and these are then certified before each state officially allocates its Electoral College votes.
In 2000, 537 votes in Florida swung the Electoral College. This year, Biden leads Trump by tens of thousands of votes across multiple key states. Recounts and hollow fraud claims are very, very unlikely to change that. https://t.co/HCQ0WCDTnf

— NPR (@NPR) November 13, 2020
When are each state's certification deadlines?
Although there is not a universal deadline across the United States for the election results to be certified, each state submits their own one by a set date. The exceptions to this are Hawaii, New Hampshire, Rhode Island and Tennessee who do not have a fixed certification deadline written into state law. Here are the deadline dates for the other states:
State certification deadlines:
5 November - Delaware
10 November - Oklahoma, Louisiana, South Dakota, Vermont
11 November - South Carolina, Wyoming
13 November - Mississippi
16 November - Virginia
17 November - Florida
18 November – Arkansas, Idaho, Massachusetts
20 November – Georgia, North Dakota
23 November – Kentucky, Maine, Michigan, Pennsylvania, Utah
24 November - District of Columbia, Indiana, Minnesota, New Mexico, North Carolina, Ohio
25 November – Alabama, Alaska
30 November – Arizona, Colorado, Iowa, Montana, Nebraska
1 December – Kansas, Nevada, Wisconsin
3 December – Connecticut, Oregon, Texas, Washington, West Virginia
4 December – Illinois
7 December - New York
8 December – Maryland, Missouri, New Jersey
11 December – California
Could states miss this deadlines?
As the certification dates are created by the states themselves there is, in theory, nothing stopping them from missing their own deadlines. If that were to happen they would risk forcing Congress to decide whether a slate of electors is legitimate or not. This opens up the possibility that a Republican-led state could send Trump electors, in spite of how the state actually voted.
However this tactic would be seen as grossly undemocratic and has been roundly dismissed by Republicans, with Georgia Representative Scot Turner stating that the Electoral College vote should reflect the state's popular vote: "Those who believe in the rule of law do not change the rules in the middle of an election because the outcome is undesirable." The last part of that statement is a direct reminder of when Trump said he'd only accept the verdict if he won.
Republicans are increasingly pointing to a December deadline as they give Trump time and space to exhaust his legal challenges. That's when the states face a deadline to certify results and a Dec. 14 deadline for the Electoral College to cast its votes. https://t.co/Dri87GHCmH

— FOX 7 Austin (@fox7austin) November 11, 2020
The Electoral College Votes will be cast and counted on 14 December, which must then be delivered to Vice President Mike Pence, in his capacity as Senate president, by 23 December. When the new Congress is sworn in on 6 January 2021 one of their first tasks will be to officially count the vote and Pence will declare the winner.
On 20 January 2021, President-elect Joe Biden will be sworn in as the 46th President of the United States.