DACA immigration program returns thanks to federal judge ruling
On Friday a federal judge ruled that the Trump administration must reopen the DACA, or so-called "Dreamers" program to first-time applicants.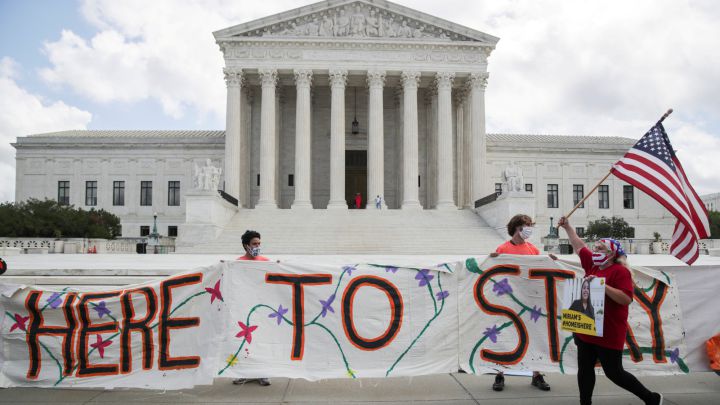 Yesterday US District Judge Nicholas Garaufis in Brooklyn, New York ordered the Deferred Action for Childhood Arrivals (DACA) program to be reinstated ahead of president-elect Joe Biden's plans to reinvigorate it when he takes office in January.
Back in 2017 Donald Trump attempted to end the program altogether, but the Supreme Court blocked that attempt. This summer, Chad Wolf in Trump's Department of Homeland Security was able to halt new applications to the program this summer, which now will have to be accepted again following Garaufis' ruling.
Wolf's memo not only restricted the program to those already enrolled, but also limited its benefits too, such as a one-year limit on work permits. Friday's decision from Judge Garaufis has restored them to a full two years.
As a result of the decision, the Department of Homeland Security will be forced to post a public notice "displayed prominently" on its websites by Monday announcing that it is accepting new DACA applications. The judge also ordered that the notice make clear that employment authorization under DACA would last for two years rather than one.
The New York ruling could permit 300,000 more immigrants to apply for protection from deportation overnight.
"This is a really big day for DACA recipients and immigrant young people," said Karen Tumlin, director of the Justice Action Center, who litigated the class-action case. "It's a day that many of them have been waiting for for over three years." She said it could open the door for hundreds of thousands of immigrant youths "who have been unfairly denied their chance" under the DACA program, according to the New York Times.
What is the DACA or "Dreamers" immigration program?
In short, the program protects immigrants who arrived unlawfully as children, providing them with work permits and protection from deportation. The program is officially called the Deferred Action for Childhood Arrivals (DACA) program, but has colloquially become known as "Dreamers" since it was created by Trump's predecessor Barack Obama in 2012. Over the years, the program has protected more than 800,000 individuals, after they complied with a string of strict requirements for eligibility.
Historically, the beneficiaries of the DACA program have been viewed as the most sympathetic of undocumented immigrants in America. They arrive illegally through no fault of their own, as minors, and often contribute a great deal; they are required to have a high school diploma or similar (unless they have served in the military) and they must maintain a clean criminal record to maintain their status.
What happens now in DACA court ruling?
Trump's legal team could still appeal the ruling in the next few days. And the program faces more peril in federal court in Texas, where Republican attorneys general have requested that DACA is declared unlawful.
Should the program remain intact until Joe Biden takes office in January, it could be combined with a series of other immigration reform measures that completely overhaul the US system for undocumented immigrants.