2022 WORLD CUP
UEFA group stage draw for FIFA World Cup 2022: how and where to watch - TV, times, online
All the information you need on how and where to watch the draw for the UEFA qualifying group stages for the 2022 Qatar World Cup with proceedings set to commence from 18:00 CET.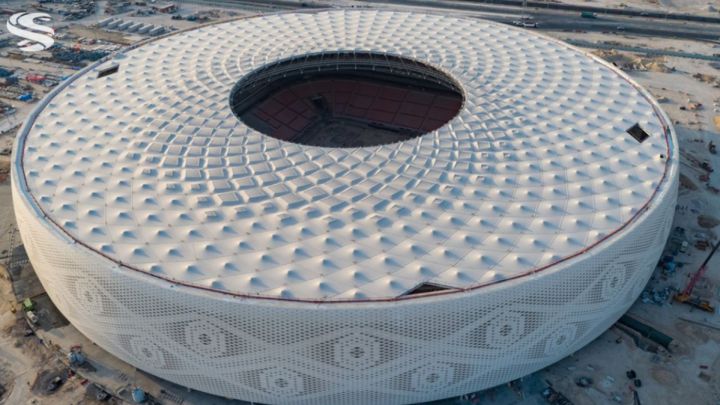 The road to Qatar 2022 starts in earnest for all 55 UEFA nations tomorrow evening in Zurich as the group stage draw is set to be conducted with the ceremony starting at 18:00 CET as part of a virtual event.
Follow UEFA group stage draw for FIFA World Cup 2022 live stream online.
13 teams qualify for the 2022 World Cup from the UEFA confederation in total with the 10 group winners heading to Qatar along with three teams from the play-off route.
The 10 group runners-up advance to a play-off stage along with the best two group winners from the 2020-21 UEFA Nations League.
The 55 nations have been seeded based on FIFA world rankings with 5 pots of 10 countries and 5 countries in pot 6 and the UEFA Nations League 2020-21 finalists - Belgium, France, Italy and Spain - will be drawn into a group with five teams (Groups A-E).
Draw pots
Pot 1: Belgium: France, England, Portugal, Spain, Italy, Croatia, Denmark, Germany and the Netherlands.:
Pot 2: Switzerland, Wales, Poland, Sweden, Austria, Ukraine, Serbia, Turkey, Slovakia and Romania
Pot 3: Russia, Hungary, Republic of Ireland, Czech Republic, Norway, Northern Ireland, Iceland, Scotland, Greece and Finland
Pot 4: Bosnia and Herzegovina, Slovenia, Montenegro, North Macedonia, Albania, Bulgaria, Israel, Belarus, Georgia and Luxembourg
Pot 5: Armenia, Cyprus, Faroe Islands, Azerbaijan, Estonia, Kosovo, Kazakhstan, Lithuania, Latvia and Andorra
Pot 6: Malta, Moldova, Liechtenstein, Gibraltar and San Marino
Other group considerations
There are a series of factors that will ensure certain nations fail to meet due to political, geographical or climatic reasons. The likes of Russia-Ukraine, Kosovo-Serbia and Spain-Gibraltar cannot face one another due to political reasons.
Severe winter conditions will also ensure that the likes of Iceland, Faroe Islands, Norway, Russia and Ukraine cannot be grouped together.
Travel distance is another factor that will be considered in grouping nations together to ensure that far flung nations such as Azerbaijan or Kazakhstan don't have to travel to the likes of Portugal or Iceland.
What time does the World Cup 2022 UEFA group stage draw start?
The UEFA group stage draw for 2022 World Cup qualifying will be conducted as a virtual event from FIFA's Zurich headquartes and will commence on Monday December 7, 2020 at 18:00 CET.
That's 12:00 ET/09:00 PT and 17:00 in the UK.
Find out what time the draw gets underway where you are in the world.
Where can I watch the World Cup 2022 UEFA group stage draw?
The event will be streamed live via both UEFA and FIFA portals but we highly recommend following the draw action via our AS English feed.
Is the World Cup 2022 UEFA group stage draw online?
The UEFA group stage draw for the 2022 World Cup final is available in most nations through the rights holders' online platform, if they have one. The best option is to check who is showing the game in your country and if they have an online service or iOS/Android app to watch it on.
World Cup 2022 UEFA group stage draw: AS English live coverage
You can also follow our live text commentary, with all the key statistics, here on AS English. We will be building up to the event in Zurich throughout the day before giving you a minute-by-minute account of the draw as it unfolds.