Serie B Monza break the bank and sign Mario Balotelli
The second division side owned by Silvio Berlusconi and Galliani throw the player a career lifeline by offering a Serie A salary as agent Raiola waves his commission.
Italian striker Mario Balotelli who has been without a club since the summer will look to reignite his faltering career in the second tier of Italian football with AC Monza, the club co-owned by Silvio Berlusconi and Adriano Galliani.
"Club president Berlusconi is excited about the prospect" stated Galliani with Monza currently in 9th place in Serie B.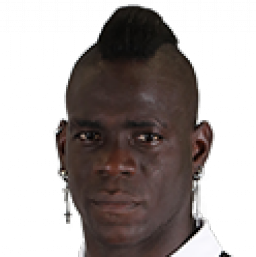 The 30-year-old Balotelli who has played for the likes of Milan, Man City, Liverpool and Nice in the past will undergo his medical review on Monday and is set to pen a deal that will see him stay with Monza through to June 2021, Galliani confirmed.
Mario Balotelli is a free agent since leaving Brescia last summer as his hometown side were relegated to Serie B.
Italy national team manager Roberto Mancini claimed to be disappointed recently that Balotelli had failed to find a team as he felt that the striker could be 'very useful' for the national side with the rescheduled Euro 2020 next summer.
Berlusconi acquired ownership of AC Monza in 2018 and the player's agent Mino Raiola apparently waved his normal fees to see the move come to fruition.