WSL
Alex Morgan delight as USWNT star scores first goal with Spurs
Having signed for Tottenham in September, American forward Alex Morgan scored a penalty to get off the mark in the Women's Super League.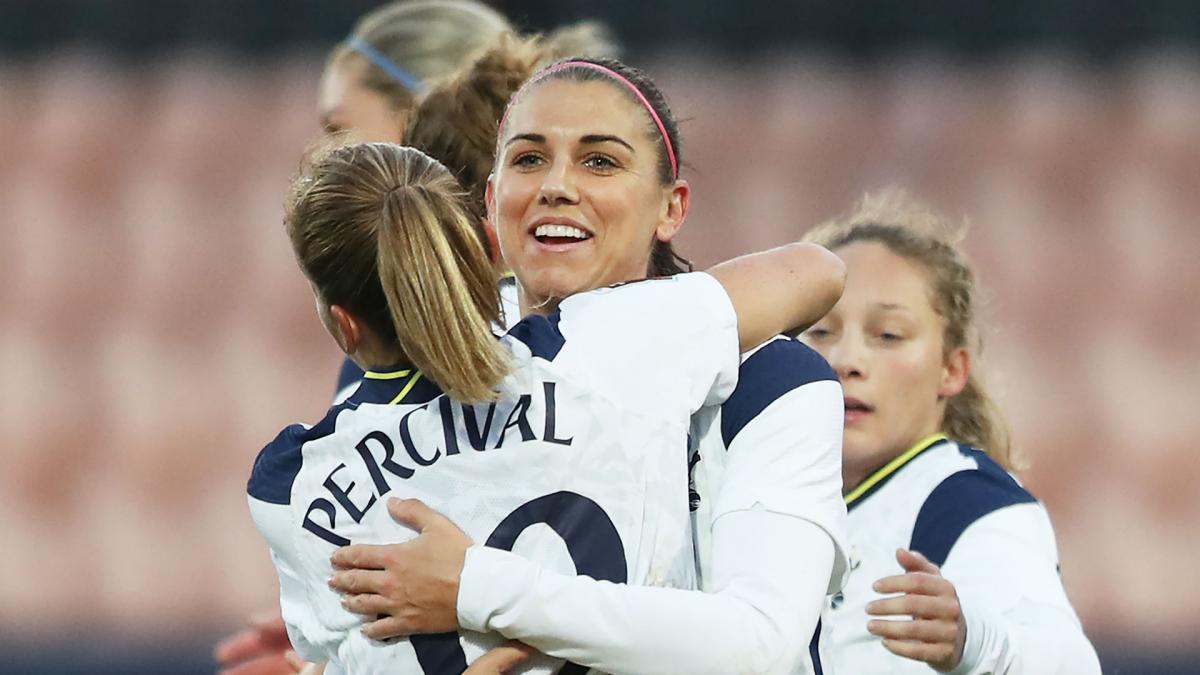 Alex Morgan got off the mark for Tottenham as the United States star scored her first Women's Super League goal in a 3-1 win over Brighton and Hove Albion.
Morgan signed for Spurs in September, having not played since August 2019 due to her pregnancy and the pandemic.
The World Cup-winning forward made her Tottenham debut last month, in a 1-1 draw with Reading, before making her first start in a 2–2 stalemate with Bristol City.
She missed a crucial penalty in a 5-4 shoot-out defeat to north London rivals Arsenal in the League Cup, but Morgan kept her nerve from the spot this time around.
Kerys Harrop opened the scoring for Spurs on Sunday, though it was cancelled out by a Brighton penalty.
Angela Addison restored Tottenham's lead after the interval, with Morgan then stepping up to slot a cool penalty into the bottom-left corner with six minutes remaining, sealing Spurs' first league win of the season in head coach Rehanne Skinner's first game in charge.
Morgan, an Olympic gold medallist and a Champions League winner, helped the USA to success in the 2015 and 2019 World Cups, earning the Silver Boot in the latter after scoring six goals and providing three assists.