QATAR 2022
Qatar 2022 stadiums praised by players from East Asian clubs
Several footballers from the teams participating in the AFC Champions League (East) tournament praised the progress made at the World Cup stadiums.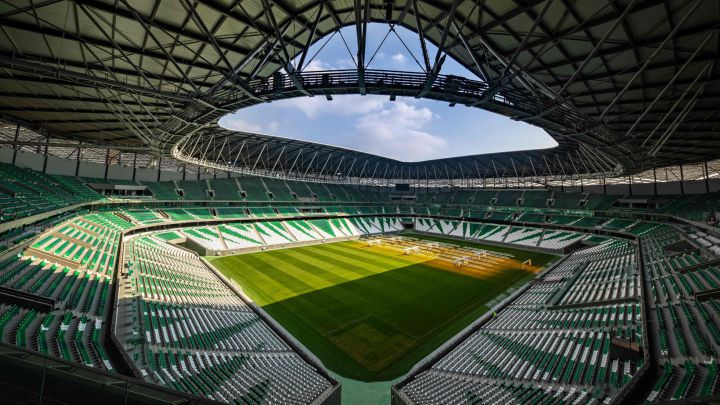 Qatar's hosting of the AFC Champions League matches for clubs in the eastern division of the tournament, particularly amid the current coronavirus crisis and efforts to ensure the safety of participants, has drawn non-strop praise from all of those involved.
The fixtures for the Asian tournament – which were hosted in four Qatari stadiums including three World Cup stadiums, Al Khalifa International, Education City, Al Janoub – contributed to demonstrating the remarkable progress that has been made at the venues for Qatar 2022, which will mark the first time that the FIFA World Cup will take place in the Middle East.
Several footballers from the teams participating in the AFC tournament praised the efforts implemented by the organizing committee, as well as the potential of the country and the distinctive Qatari facilities – including Chinese winger Yu Hanchao of Shanghai Greenland Shenhua, Shanghai SIPG midfielder Cai Huikang, and Chul-soon Choi of South Korean side Jeonbuk Hyundai Motors.
The AFC Champions League is not the first time that these players have competed in Qatar. Therefore, the trio were truly impressed after having witnessed the progress made with regard to the infrastructure, facilities and stadiums.
"The facilities in Qatar are excellent and this helps the players focus more on football and deliver the desired levels," said Chul-soon Choi. "The facilities have improved since 2017. And hosting this tournament is really a very good experience for Qatar and adds a lot of experience to the country on the road to its preparations to host the 2022 World Cup finals."
For his part, Cai Huikang, who played in a preliminary World Cup 2022 qualifier match between China and Qatar at the Jasim Bin Hamad stadium in October 2015, said: "I have always liked being here in Qatar, either in the past or at the moment, as there are several World Cup stadiums with unique and impressive designs."
Meanwhile, Yu Hanchao said: "I have very good memories of Qatar, I played here at the Al Khalifa International Stadium in September 2017 in the Russia 2018 World Cup qualifiers, and indeed the stadiums in Qatar are impressive, not only the stadiums but the general atmosphere makes a footballer give his best performance."