Mesut Özil receives an offer to join DC United
The German playmaker has a contract with Arsenal that expires in the summer of 2021 and he has received a formal offer from the MLS team.
Mesut Özil's contract with Arsenal expires in the summer of 2021, but prior to the beginning of this season the head coach, Mikel Arteta, officially cut him from the squad. And the German playmaker has received a formal and serious offer from a Major League Soccer team.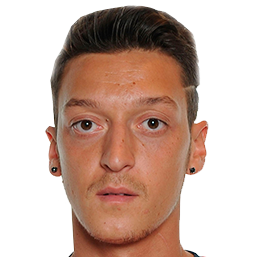 Destination: The Capital of the US?
The MLS team keen to land Mesut Özil is D.C. United, with the plan being to bring him in for the 2021 season that starts in mid-March. His last appearance was in March before Europe's major leagues decided to postpone their respective seasons due to the coronavirus pandemic.
It is expected Özil will Arsenal as soon as January and, since his contract expires in six months, the 32-year-old can start formally talking to other clubs. According to the Daily Mail, Özil is also considering a move to Qatar, Italy or Saudi Arabia.
The German midfielder joined Arsenal in September 2013 and in February 2018 he signed a contract extension that expires in 30 June 2021. The 'Gunners' paid Real Madrid close to $52 million for the then 24-year-old.