Caldwell-Pope said that Marc Gasol has been great this off-season
Marc Gasol is one of the big signings for the current NBA Champions, the Los Angeles Lakers, ahead of the 2020/21 season set to start in mid-December.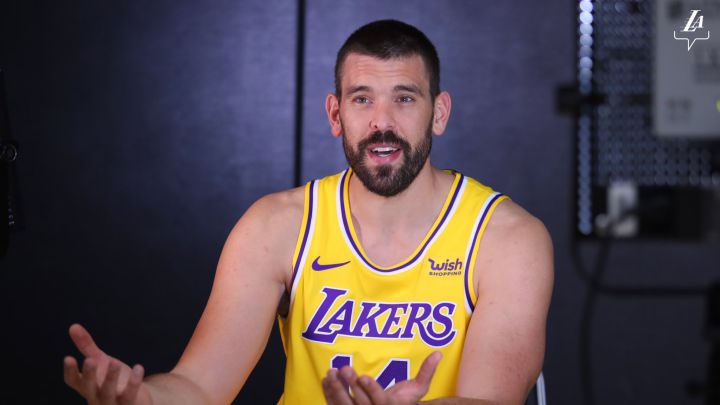 Kantavious Caldwell-Pope (KCP) was a key player coming off the bench during the entire 2020 season of the NBA and helped the Los Angeles Lakers win their 17th championship in the bubble of Orlando due to the coronavirus pandemic. KCP extended his contract with the Lakers for three more years, worth 39.1 million dollars.
For this upcoming season some key players like Rajan Rondo and Dwight-Howard have left the team, but other important players arrived during the off-season transfer window. One of those players was Marc Gasol and according to KCP, the Spaniard has been impressive during the Lakers training camp.
"He's been great…he fits perfectly. He's showing us a little bit of everything. He's been amazing," Caldwell-Pope told reporters after practice on Tuesday. Gasol, who already won a NBA title, signed for two years with a contract worth 5.2 million dollars.
Other players that sign with the Lakers
Apart from Marc Gasol the Los Angeles Lakers signed former clipper Montrezl Harrell and Wesley Matthers. They also extended Lebron James' contract until 2023 for 85 million dollars. The bosses gave Anthony Davis a five-year, $190 million maximum contract to stay with the team.