NRL
NRL rule change in 2021 to see two-point field goals
Among several rule changes for the 2021 NRL season will be the introduction of a two-point field goal.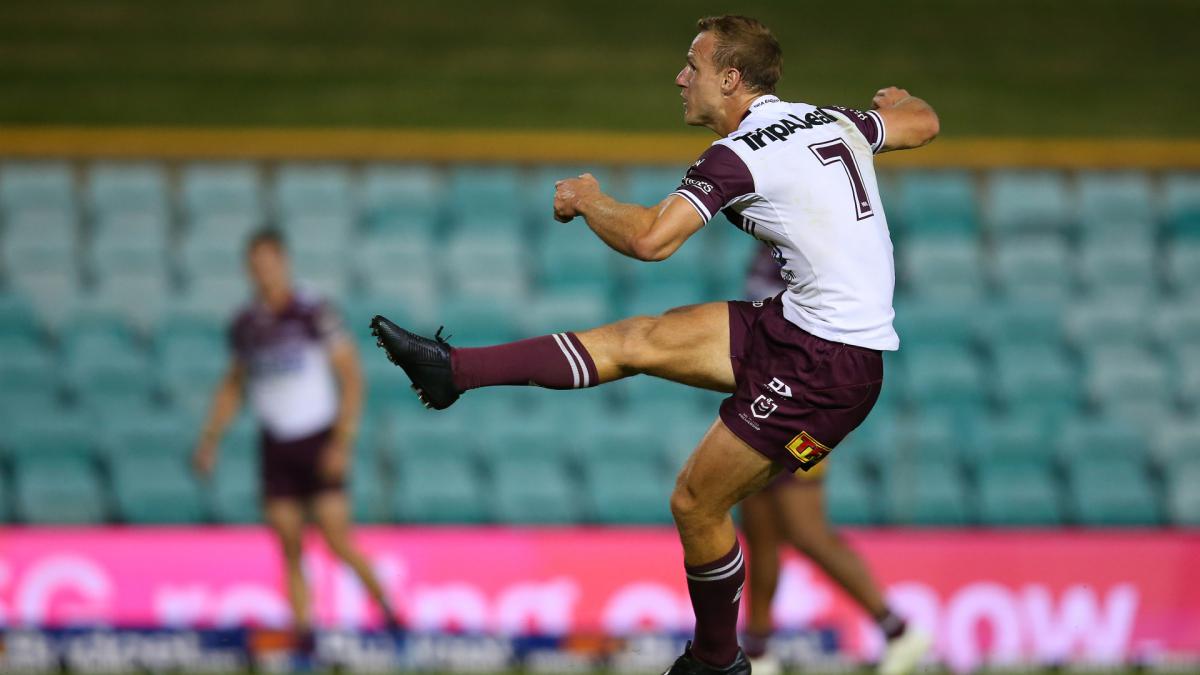 A two-point field goal will be introduced in the NRL from next year in one of several changes approved ahead of the 2021 season.
Australian Rules
The Australian Rugby League Commission (ARLC) announced the rule changes on Friday, with some continuing on from 2020.
The most notable change is the introduction of a two-point field goal if teams convert from outside the 40-metre line.
Ten-metre infringement penalties will be replaced with a 'six again' ruling, while there has been a crackdown on scrums.
Players cannot break from a scrum until a referee's call, with a penalty awarded if they do – and a second infringement if the scrum is repacked would see a player sent to the sin bin.
Games will also resume with a play the ball rather than a scrum when the ball is kicked or carried into touch.
"These innovations will lead to less stoppages, more unpredictability and increased excitement for our fans," ARLC chairman Peter V'landys said.
"The message from the fans and our broadcasters has been clear – the game became too predictable and the balance between attack and defence had gone too far in favour of defence.
"Our changes last year were successful in addressing some of those challenges and the changes announced today will take the element of unpredictability and entertainment a step further."
V'landys believes the introduction of a two-point field goal will encourage teams to be more attacking.
"Providing the opportunity for a two-point play will give teams incentive to make attacking plays to get into field goal range at the end of a half," he said.
"It will also ensure teams who are down by one or two points in the dying moments of a match have a better opportunity to win a game or go to golden point."