MLS cup final: What covid-19 restrictions will the match have?
The 2020 MLS Cup Final between Columbus Crew and Seattle Sounders at the MAPFRE stadium on December 12 will have a reduced attendance, owing to covid-19 restrictions.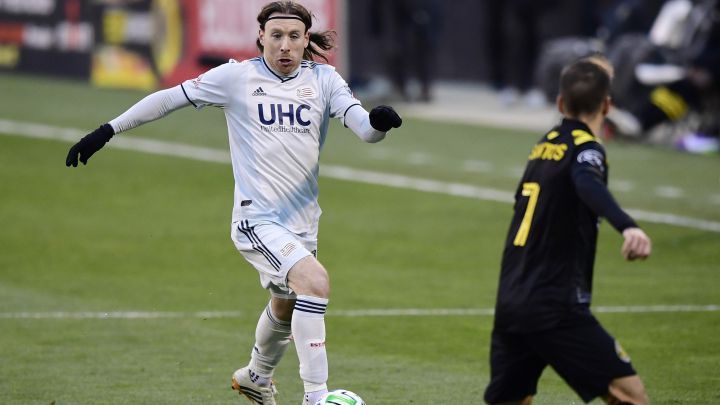 Columbus Crew will play the Seattle Sounders in the 2020 MLS Cup on Saturday December 12 at 20:00 local time at the Mapfre Stadium.
The Sounders beat Minnesota United, 3-2, in the Western Conference final on Monday night in Seattle.
The 2020 MLS season began all the way back in February. Reigning champions Seattle Sounders have reached this stage for the fourth time in the last five years. They face an exciting looking Columbus Crew side, whose record at the MAPFRE stadium is strong, having lost just once in their last 18 games there.
Saturday's final will be the last ever match staged at the ground, with the Crew moving to a new stadium next season. Both sides enter the big occasion in good form.
Covid-19 case
Columbus Crew mixed some concerning news with positivity ahead of Saturday's MLS Cup final against the Sounders.
The club confirmed on Wednesday that one of their players has recently tested positive for covid-19. However, "no additional confirmed positives for players or staff were returned following two days of testing results on Monday and additional testing results returned Tuesday night."
Speaking ahead of the match, Columbus head coach Caleb Porter admitted he believes it will be a fantastic occasion.
"When I took this job, I had a bit of a dream to be in this position, to be playing an MLS Cup Final again at MAPFRE and to bring a trophy back to Columbus," Porter said.
Less fans than normal with restrictions
The MAPFRE Stadium has a capacity for 22,000 spectators, but due to the pandemic they will limit their capacity to 1,500 in addition to family members, guests players, coaches and staff. The Governor of Ohio, Mike DeWine, signed a health order in August that allowed the Crew to open their stadium up to 15% of the maximum capacity.
There will be far fewer fans in the ground on Saturday night than the 21,747 for the 2015 MLS Cup Final due to the covid-19 related restrictions. Regardless of the reduced attendance, Porter has a vow for the 1,500 in attendance and those who can't be inside the ground for one last special occasion.
"It's going to be a hell of a final. It's going to be a lot of fun and I hope we can get as many fans in there that's safe as possible. The ones that we can't get in there, I hope that every single person in Columbus is watching on TV."
"The Club will continue to administer covid-19 testing each day this week. Individuals that return an initial positive result self-isolate under a strict and detailed protocol and extensive contact tracing takes place," Columbus said in a statement earlier this week.
"The team has restricted indoor access to the facility for players to limit interaction to on-field training, with the team scheduled to train from Wednesday through to Friday."
Despite previous reports that MLS could change the final to a neutral venue such as Exploria Stadium, home of Orlando City SC, Columbus' MAPFRE Stadium will be the home of the 2020 MLS Cup Final on Saturday night.