"Kroos, Modric, Benzema...they are the f*cking best"
Real Madrid head coach Zinedine Zidane was in an upbeat mood following the derby against previously unbeaten Atlético Madrid.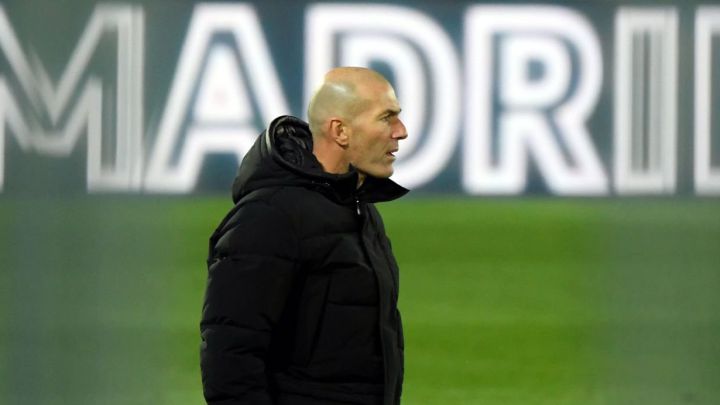 Real Madrid head coach Zinedine Zidane spoke as part of a post match flash interview following his team's 2-0 win over Atlético at Valdebebas which sees 'Los Blancos' back in the title hunt.
Real Madrid dominated Atleti in every department: "Yes, we pressured well and made them feel uncomfortable during the entire game. I can only recall Saúl's chance in the second half for them so we have to be happy with our job".
Kroos, Modric and Benzema are playing really well: "They are the fucking best, they all are. You mention Kroos, Modric, Karim, but Lucas Vázquez, Carvajal, our captain… the whole lot. And the good news is that players are coming back now from injury".
You seem to have an established starting XI now: "We'll see, we've played three games last week with few changes but all the players will be used at some point".
Zidane post game press conference
Was this your best week as Real Madrid coach?: "It's been a very good week but I'm especially pleased for the players, as they are the ones who battle on the pitch. We need to keep going now, rest well and start to prepare for the game on Tuesday".
At what point did the criticism influence on your decisions?: "I don't know. The important thing is to keep believing in what we've always done. The players all know that we'll have complicated times during a season and we all know that together, we can do good things. Tonight was a perfect example as this team can play well. I'm especially pleased as there have been things that hurt but criticism is part of football but these played have the bottle to move forward".
Casemiro, Kroos and Modric are playing as well as when you won back-to-back Champions League titles: "That's true, they are displaying a wonderfully high level of play".