Real Madrid rule out playing Atalanta return leg at the Bernabéu
While work on the Bernabéu continues, the pitch is in perfect state. Many thought that the Last 16 return leg game could be played at the stadium but that's not the case.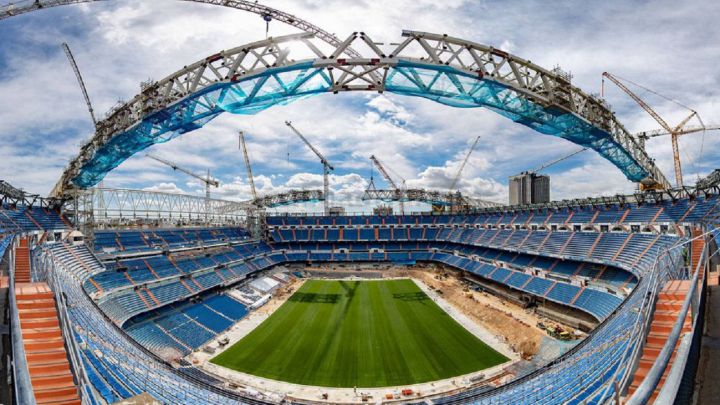 Real Madrid are not considering playing the return leg of their Champions League Last 16 tie against Atalanta at the Bernabéu. Zidane's team were drawn against the Italian outfit in yesterday's draw with the first leg to be played in Bergamo on Wednesday 24 February at 21:00 hours. Seeing as Madrid finished top of their group, they will have the home advantage in the second leg which is set for Tuesday 16 March (21:00 CET).
Many thought that by then, Madrid might be back playing at the Bernabéu; even though work on the stadium continues, the pitch is in perfect state - good enough for an official match. But the club removed any doubts by announcing that the return leg on 16 March will be played at Estadio Alfredo Di Stéfano in Valdebebas.
Fans allowed in for Champions League games
It's important to remember that this season, UEFA is allowing clubs to let in a small number of fans into stadiums for Champions League games, in line with government guidelines according to how the pandemic is affecting each country.
The public have returned for some games during the group stage of the competition. By March, hopefully the Covid-19 situation will be much better than it is at the moment, but until the Spanish Sports Council give the green light for fans to return to football stadiums, Madrid will continue playing their home games behind closed doors in Valdebebas.
For the moment, the only plans for spectators to return to football grounds concerns the rescheduled Copa del Rey final Athletic Club and Real Sociedad at La Cartuja which will be played in the first week of April 2021. But even that is not completely guaranteed as the Easter celebrations in Seville, which usually attract thousands of tourists have been cancelled. It doesn't look like an exception will be made for football. For that reason, the Madrid-Atalanta game will be played at the Di Stéfano without the public. The pandemic is showing no signs of slowing and we all need to be cautious.