Van Marwijk dreaming of leading UAE in the World Cup
Bert van Marwijk is eyeing a third coaching appearence in the World Cup as he has returned to lead the UAE national team.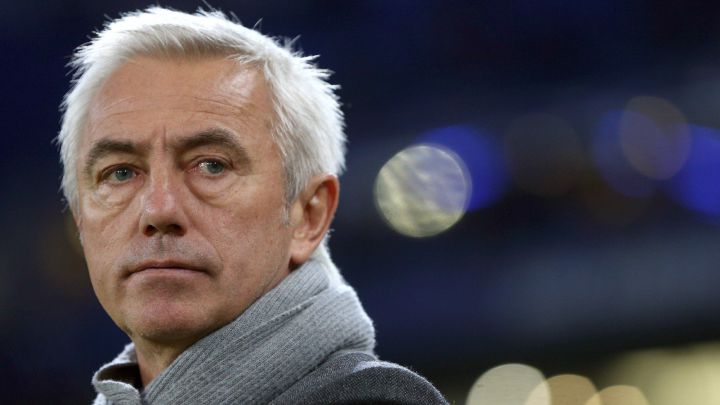 One year after being sacked, Dutchman Bert van Marwijk returned to leading the UAE national team in the 2022 World Cup qualifiers that will resume next March with the coach hoping he can seal his third appearance at the most important football event.
The 68-year-old spoke to Dutch media on Tuesday. "Until my departure last year I was able to work well in Dubai at perfect facilities and with a group of ambitious young people" he said.
"It's important for me to have a goal, and if my goal was money I would have had another job. It's always great to participate in the World Cup and I had such experience with the Netherlands and Australia and I believe it's possible to repeat that with the UAE also," he continued.
Bert van Marwijk led the Netherlands to the 2010 World Cup final and led Saudi-Arabia to qualify for the 2018 tournament but left them before the competition as his contract expired.
The Dutchman was at the helm with the UAE national team for 260 days during his first spell that ended after a 4-2 defeat to Qatar in the Arabian Gulf Cup.
UAE situation in the World Cup qualifiers
On UAE's current situation in the World Cup qualifiers, Van Marwijk said: "This position is deceptive. We have six points but we played one game less than other teams, if we win our next game we will move to second place".
He also noted that UAE will play three out of their next four games at home pointing out that his side have a great chance of qualification.