Real Madrid: Barcelona could help arch rivals sign Mbappé
Another Champions League disappointment for Kylian Mbappé at PSG would push the France striker closer to a move to long-term suitors Real Madrid.
While Barcelona presidential candidate Joan Laporta looks to Real Madrid to boost his prospects of getting re-elected as Camp Nou chief, the Catalans could be poised to give their arch rivals a helping hand in their bid to sign Paris Saint-Germain striker Kylian Mbappé.
Monday's Champions League draw, which pitted Barça against PSG in the last 16, has certainly added a curious sub-plot to the ongoing saga surrounding the future of Mbappé, a player who is Madrid's priority transfer target.
See also:
As Mbappé stalls on PSG deal, defeat to Barcelona could open way for Real Madrid move once and for all
Mbappé's tears after PSG's Champions League final defeat to Bayern Munich last season spoke volumes for his obsession with claiming European club football's top prize - and the Parisians' heavyweight clash with Barça poses a major threat to his designs on earning his first winners' medal.
Mbappé, whose PSG contract runs out in 2022, has stalled again and again as the club attempts to tie him down to an extended deal. All the while, he continues to eye a move to Madrid as, brick by brick, Los Blancos build the foundations of a transfer that would be the most expensive in their history.
PSG's plan was to finish 2020 having made significant progress in their efforts to renew the contracts of Mbappé and Neymar, their two chief stars. That's what Leonardo said in November, at least. When it comes to the France international, however, the sporting director's claim to the fans that the club were about to "intensify negotiations" appears to have led to nothing.
At least before February, when PSG take on Barça, no movement is expected on a new Mbappé contract - and if Lionel Messi and co cause the striker another Champions League disappointment, the 21-year-old's mind could be made up once and for all.
It would be a decision that few in France could fail to understand, all the more so given his idol, Zinedine Zidane, is the Real Madrid head coach.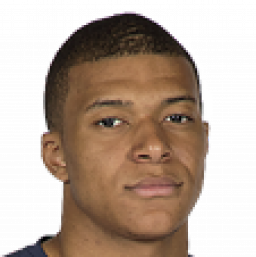 Real Madrid playing Mbappé waiting game
It's the kind of scenario Madrid are making sure they're ready for. It's why they have been carefully counting the pennies during the coronavirus pandemic and have been building up their transfer war chest by offloading certain players. The signing of Mbappé is seen in the Spanish capital as a key element of the club's future plans on the field and, in addition, would be expected to yield significant revenue off it.
The move would go hand in hand with the revamp of the Bernabéu. Mbappé plus a freshly done-up stadium: that's the winning formula Madrid want to put in action. And, in one of those quirks of fate that football has a habit of throwing up, it could happen with a little help from Barcelona…