Liverpool dominate FIFA FIFPro Men's World XI
The Premier League champions had four players in the World XI. Real Madrid's Sergio Ramos and Barça's Leo Messi were the only representatives from LaLiga.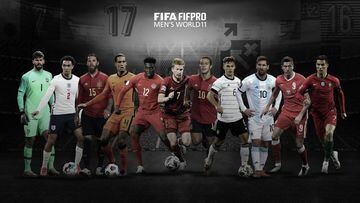 The idea that LaLiga is lost prestige in Europe during recent seasons was underlined by the umber of players from the competition who made the FIFA FIFPro Men's World XI which was announced at tonight FIFA The Best awards gala in Zurich. Just a couple of years ago, it was quite a common site to see players from Real Madrid, Barça and Atelti occupying at least on position in each line of the all-star XI - in 2013, LaLiga players made up the whole team but now, just two players figure among the world's elite: Sergio Ramos and Leo Messi.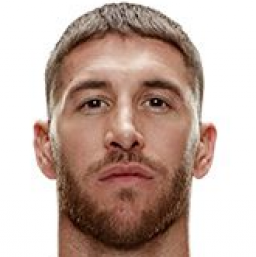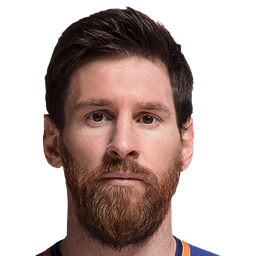 The captains from Real Madrid and Barcelona were LaLiga's only representatives in this year's World XI although Thiago Alcãntara, along with Ramos meant that Spain was the most represented country this time around.
Red XI
Premier League champions Liverpool were the most represented club with four players in the 2020 World XI, although Sadio Mané, who polled a substantial amount of votes, just missed out on a place in the attack which was formed by Cristiano Ronaldo, Robert Lewandowski and Messi. 
As always, there will be much debate about the players included in the World XI and who was left out.
2020 FIFPro Men's World XI
Goalkeeper: Alisson
Defenders: Trent Alexander-Arnold, Virgi van Dijk, Sergio Ramos, Alphonso Davies 
Midfielders: Kevin De Bruyne, Joshua Kimmich, Thiago Alcãntara
Forwards: Cristiano Ronaldo, Lewandowski, Messi
Sergio Ramos in FIFPro XI for tenth year running
After the team was announced, Sergio Ramos chatted to host Reshmin Chowdhury and explained how he is able to maintain his high level. It is the eleventh time that the Real Madrid defender has been included in the FIFPro XI since 2008 and his tenth consecutive inclusion. "One of the keys to maintaining a high level is having drive and ambition - that hunger to win, even though I have won a lot during my career. I still have that ambition to keep improving ad keep winning. Every year, for me, I start from zero. I like to dream about reaching new goals and achieving new things. Every year I try to boost my own honours list and continue improving as a player. I would also like to take this opportunity to dedicate this award to all of the victims of the Coronavirus and to all those families who have suffered. From here, my best wishes to them and a big hug - this award is also for all of you. I also would like to congratulate my fellow team mates in this world XI, it is the eleventh time for me and once again it is a real privilege. I'd also like to congratulate all of the player who made the women's world XI as well as my team mates at Real Madrid and the Spanish national team".