Bale avoids Zidane in The Best FIFA Coach vote
The Wales captain's votes went to Hansi Flick, Jurgen Klopp and Julen Lopetegui, his coach for five months with Los Blancos.
"Revenge is a dish best served cold". That's what Gareth Bale must have thought when he cast his votes for The Best FIFA Coach 2020 award. The Welshman, who left the Spanish capital in September due to his poor relationship with Zinedine Zidane, decided against giving the French coach a single point in the vote.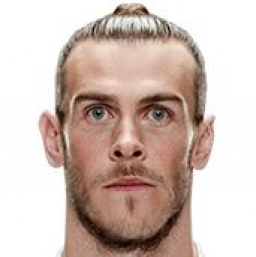 Bale's votes went first to Hans-Dieter Flick, Bayern Munich coach, Liverpool's Jürgen Klopp, and Sevilla boss Julen Lopetegui, his former coach for five months, from June to October 2018.
It was logical, and expected, on the Welsh winger's part. Bale didn't feature under Zidane in the final stretch of the 2019-20 league season. The relationship began to sour after a 3-2 defeat in El Clásico against Barcelona in the 2016-2017 campaign. That day, Bale explained to Zidane that he had recovered from a muscle injury and that he could play, but when push came to shove, he was not at 100 percent. Zidane withdrew him in the 39th minute for Marco Asensio and since then his trust in Bale slowly diminished.
Another critical point in their failing relationship was the 2018 Champions League final, when Madrid beat Liverpool in Kiev. At the end of the game, Bale explained that if things did not change, he would consider a possible move away from the Santiago Bernabéu. During the 2019 pre-season trip to Houston, Zidane made it quite clear of what he thought of Gareth Bale in his squad. "He is negotiating his departure. If he goes tomorrow, even better."
Tottenham return after spell on sidelines
When Zidane returned to the club in March 2019, he explained that it was a new start for everyone, however, overtime the issue of Bale came to the fore once again, to such an extent that for the resumption of football in June 2019, for the last eleven league games, Bale requested to not be called up when Madrid had to travel for away games. He didn't want to go to Manchester either for the key clash with Manchester City in the Champions League. The Welshman eventually departed for Tottenham on a loan deal at the beginning of the 2020-21 season.