Haaland: "Aspetar is a perfect hospital, I hope to play soon"
Borussia Dortmund's Norwegian striker finished his week-long treatment in Qatar and is looking forward to getting back on the pitch, which should happen in January.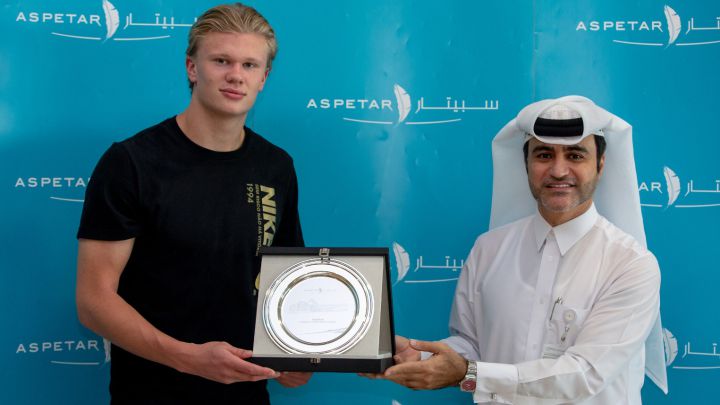 Norwegian striker Erling Haaland has completed his week-long treatment and rehabilitation at Aspetar, a sports-focused medical and orthopedic hospital, after an injury that has kept him out of the Bundesliga and the Champions League.
Haaland on the mend thanks to Aspetar
"The facilities at Aspetar are perfect and the doctors I met were excellent. I have recovered from the injury that I was suffering a lot from," stated Haaland.
The Norwegian underwent tests and an intensive rehabilitation program at what is considered one of the best sports hospitals in the world. Aspetar plays a key role in an athlete's recovery and their return to the field of play.
Borussia Dortmund announced last week that Haaland would be out until January after his injury, and that the Norwegian was undergoing treatment at Aspetar.
Aspetar is the perfect destination for the treatment and recovery of footballers, where stars of the French national team, including Mbappé, Dembélé and Umtiti, as well as Brazilian Neymar, have been treated.