Second stimulus check: US coronavirus relief bill update
Congress is set to vote on a covid-19 stimulus package worth around $900bn on Sunday, after a compromise was reached over the Federal Reserve's lending powers.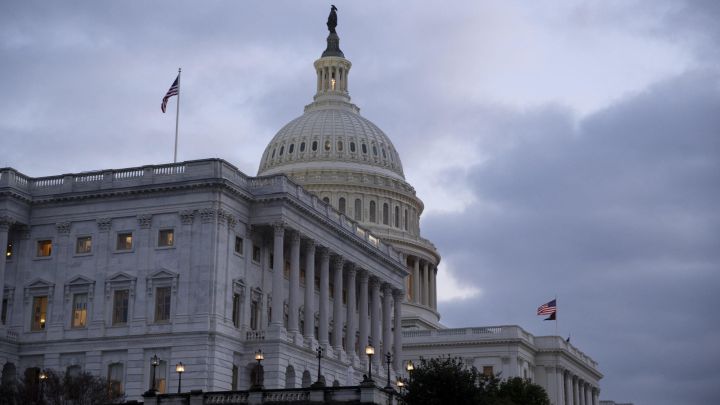 The United States Congress looks poised to vote on a $900bn coronavirus stimulus bill on Sunday, after a final major obstacle to a bipartisan agreement was cleared.
$600 stimulus check to feature in coronavirus relief bill
The package, which would be the fifth piece of financial-aid legislation passed in the US since the beginning of the covid-19 pandemic, is set to include a round of stimulus checks of up to $600 for qualifying Americans, plus supplementary unemployment benefits of $300 a week.
Compromise reached on Federal Reserve lending powers
Talks between congressional Democrats and Republicans reached a breakthrough on Saturday after a dispute over the Federal Reserve's emergency lending powers was resolved.
Senator Pat Toomey (R-PA) had led a GOP drive to reduce the Federal Reserve's ability to provide loans to businesses and state and local governments, but on Saturday a Democratic aide said a compromise had been reached and that Toomey has "agreed to drop" some of his demands, according to Politico.
Pelosi: "We're right within reach"
Speaking late on Saturday, Senate Minority Leader Chuck Schumer (D-NY) told reporters: "If things continue on this path and nothing gets in the way, we'll be able to vote tomorrow." Earlier, House Speaker Nancy Pelosi (D-CA) had reportedly said in a call with fellow Democrats: "We're right within reach."
The $900bn stimulus package is to be attached to a $1.4tn federal funding bill, which lawmakers in Washington have until midnight on Sunday to pass to avoid a government shutdown.
See also:
Smaller stimulus check but more for dependents
A stimulus check for a maximum of $600 would represent a 50% reduction on the amount paid out in the first round of direct payments earlier this year, which saw Americans receive up to $1,200 as part of the CARES Act, a $2.2tn relief bill signed into law at the end of March.
It is anticipated that the income threshold for the $600 stimulus checks will be the same as the requirements laid out in the CARES Act. This means that the full amount will again go to those earning under $75,000 a year, while a gradually smaller amount will be paid out to people with an annual income up to a final phase-out limit of $99,000.
Broader eligibility for dependents
However, although $600 is significantly less than the CARES Act payments, the figure households can claim per dependent is set to be higher this time around, and with a broader scope of eligibility.
Whereas the CARES Act checks only allowed for an additional $500 credit per person, families are expected to be able to claim $600 for each dependent on this occasion.
Furthermore, it is being reported that adult dependents will be eligible for the amount, having been left out of a CARES Act that only included those aged 17 or under.
According to the Tax Foundation, a non-profit body that focuses on tax policy in the US, the removal of the CARES Act age limit would allow as many as 26 million more dependents to qualify for the credit.