NFL
There's a lot still on the table - Josh Allen retains Super Bowl focus after Bills win AFC East
The Buffalo Bills have never won the Super Bowl and Josh Allen is focused on changing that after ending a long wait for a division title.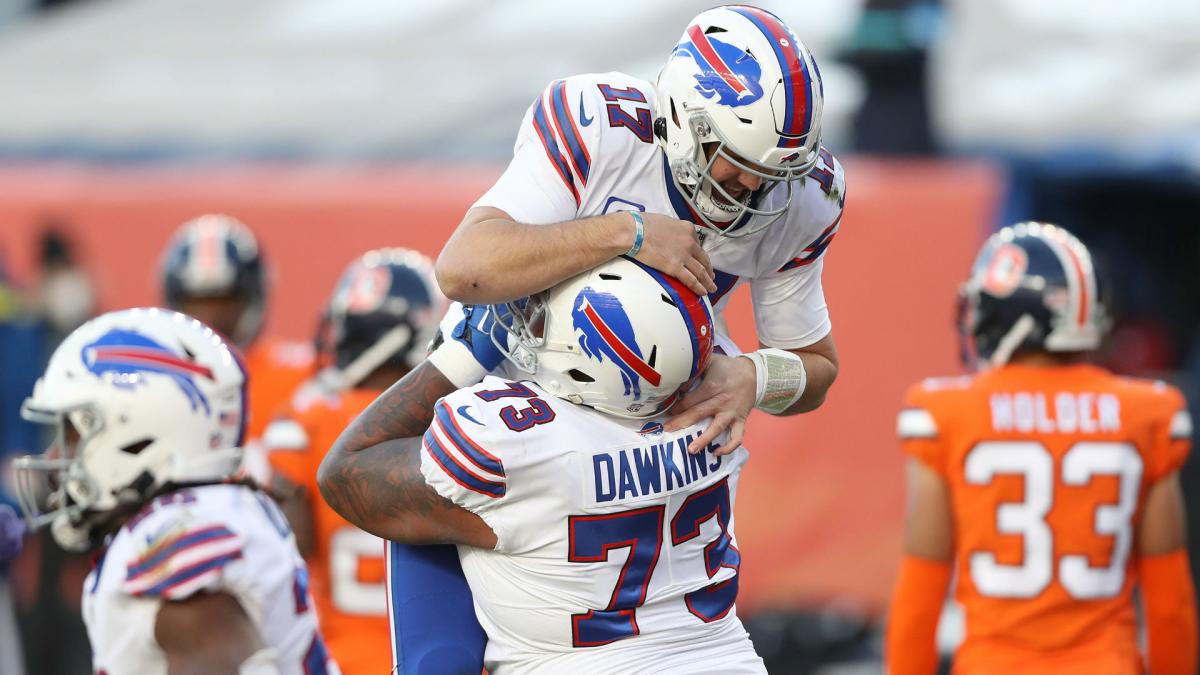 Josh Allen will not let the joy of clinching an AFC East title distract the Buffalo Bills from their ultimate goal of winning a first Super Bowl in franchise history.
Allen was in superb form again on Saturday as the Bills won the division for the first time in 25 years, crushing the Denver Broncos in a 48-19 road win.
The 2018 first-round pick completed 28 of his 40 passes for 359 yards and two touchdowns while running for two further scores.
With a run of four straight wins including a defeat of the Pittsburgh Steelers, who also have 11 victories to their name, the Bills arguably stand as the best challengers to defending champions the Kansas City Chiefs.
And Allen made it clear he will not lose focus on the task at hand – securing a Super Bowl for a franchise that lost title games in four successive seasons from 1990 to 1993.
Allen feeling good
"It's great that we're able to do it the first time in 25 years," he said. "To be the team and to be the quarterback on the team that does it, obviously feels really good.
The Bills clinch the AFC East division title for the first time in 25 seasons (1995)

In 1995:
- Josh Allen was not yet born (5/21/1996)
- Michael Jordan returned to the NBA after retiring
- Forest Gump won the Academy Award for Best Picture
- Toy Story was released in theaters

— NFL Research (@NFLResearch) December 20, 2020
"At the same time, that's not our end goal. We set out to do this in order to get the chance to do what we really want to do, and that's to win a Super Bowl championship.
"It feels good. We're going to celebrate this one for the time-being. It hasn't happened in 25 years.
"I know our fans and Bills Mafia is probably going crazy right now. But there's still a lot on the table."
The Bills' triumph marks the first time since the 2008 season that the New England Patriots have failed to win the AFC East.
Since the 2002 realignment, the Patriots had won the division in 16 of the past 18 seasons. In the other two seasons, the 2002 New York Jets were knocked out in the Divisional Round of the playoffs and the 2008 Miami Dolphins lost in the Wild Card round.