Víctor Manuel Vucetich wants to keep 'JJ' Macías for the next tournament
José Juán Macías is the best striker that Chivas has in their current roster and in the last tournament he scored 5 goals in 15 appearances.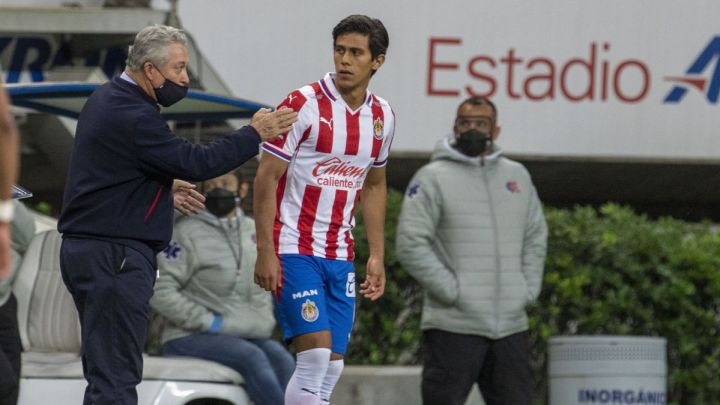 For the last two years, José Juán Macías has been linked to a possible move to Europe, but there have been no formal offers for the Mexican striker. The 21-year-old scored five goals in 15 appearances during the regular season, helping Chivas advance to the playoffs for the first time since the 2011 Clausura tournament.
9

Macías will remain with Chivas for next tournament
Chivas head coach Víctor Manuel Vucetich was interviewed by TUDN and he clarified that Macías will play with Chivas in the 2021 Guardianes tournament. He held a meeting with General Manager Ricardo Peláez to clarify that he will remain with the club, even though there are rumors that he might leave next year.
"Ricardo Peláez and I, talked about 'JJ' Macías and we decided that it is best for everyone that he remains at the club for the next semester. With him in the squad, it will help us achieve the goals that we have established for next year," he said.
One of the goals for Chivas for the 2021 Guardianes tournament, is to avoid the wildcard round and advance directly to the quarterfinals, so the Guadalajara side wants to finish amongst the top four teams.
"We know what we want and our goals are simple. The first one is to be amongst the top four teams of the regular season and once we have achieved that, then we will fight to win the title. I know all teams want the same thing, but we are one of the biggest and most important clubs in Mexico so we have that extra pressure," he added.