Two USMNT players face each other for the first time in LaLiga history
Sergiño Dest and Yunus Musah came face-to-face in the La Liga matchday 14 game on Saturday morning as FC Barcelona hosted Valencia in a 2-2 draw.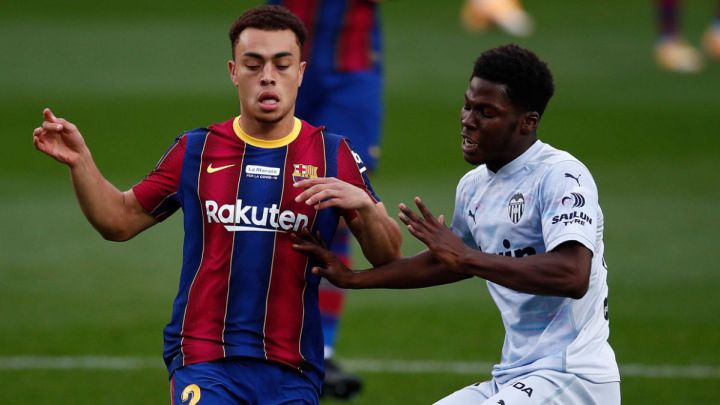 The United States men's national team has a bright future ahead of the next two World Cups, with key talents playing in Europe's top-tier leagues. On Saturday morning, Sergiño Dest started for FC Barcelona and Yunus Musah for Valencia on matchday 14 of LaLiga, which ended in a 2-2 draw.
For the first time in LaLiga history, two American players faced each other and they did it with two of the most important teams in the league. The Valencia winger has 14 appearance in all competitions and on Wednesday he scored in Copa Del Rey to help keep his team's hopes alive in the tournament.
Unfortunately for Musah, he had to be subbed out in the 42 minute of the game against Barcelona due to an injury. The 18-year-old renewed his contract with Valencia until June 2026 due to his impressive performances this season and he even made his debut with the United States men's national team in the international break of November.
Sergiño Dest
The 20-year-old made his seventh appearance as a starter for FC Barcelona in the draw against Valencia and he has become a key player in defense for head coach Ronald Koeman. Sergiño Dest has a total of 14 appearances in all competitions with Barcelona and he scored his first goal in the UEFA Champions League.
2


Unfortunately the other United States international that was available for this match, Konrad de la Fuente, didn't see any playing time.