World Cup 2022: UEFA chief Ceferin lauds Qatar preparations
Aleksander Ceferin, the president of UEFA, says Qatar's preparations for the 2022 World Cup show the country is ready to host a successful tournament.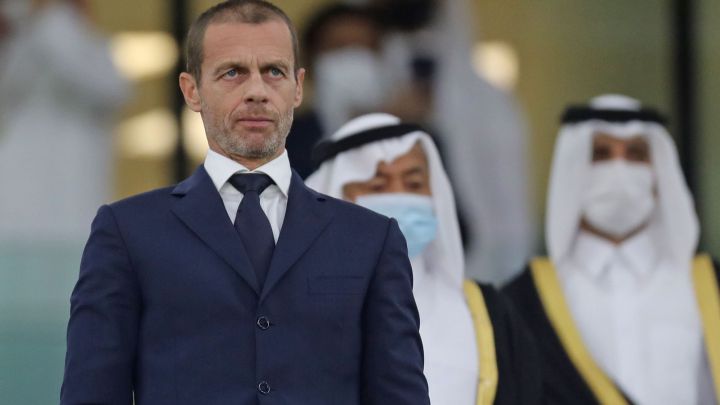 Qatar's preparations for the FIFA World Cup in 2022 are receiving constant praise, with Aleksander Ceferin, the president of UEFA, the latest prominent figure to express admiration. Lauding the progress made on the facilities in the Qatari capital, Doha, Ceferin spoke of his confidence that the country will prove a hugely successful tournament host.
UEFA chief Ceferin in Qatar for Emir of Qatar Cup final
Talking to reporters while in Doha to attend the Emir of Qatar Cup final, he said: "I look forward to coming to the World Cup in Qatar two years from now. What I have seen of the preparations confirm that it will without doubt be a fantastic tournament, and holding the final of the Emir Cup at Al Rayyan Stadium is the best way to introduce the world to this first-class facility, the fourth stadium to be completed ahead of Qatar 2022."
Qatar involvement in European qualifiers a "great idea"
Asked about the Qatar national team's participation in the European qualifiers for the 2022 World Cup, Ceferin said: "It's certainly a great idea. It was discussed by the European Union, and the UEFA reaction was positive towards it and the UEFA Executive Committee supported it 100%. It's a great opportunity for Qatar to compete with the best European teams, and it's also a message to the world that football is one and is a global product. 70% of those who watch the Champions League are spectators from outside Europe."
He added: "It will be a great experience for Qatar and a great message to the world that sport is about friendships."
On the possibility of the Qatari national team taking part in the Champions League in the future, Ceferin said: "We have not discussed this yet. The Champions League is the biggest club competition in the world, and you need a very competitive team to compete in the tournament."