NFL
Cleveland Browns hit 10 wins, but Mayfield wants more
The Browns have reached 10 wins for the season, yet quarterback Baker Mayfield insists they are not getting too carried away.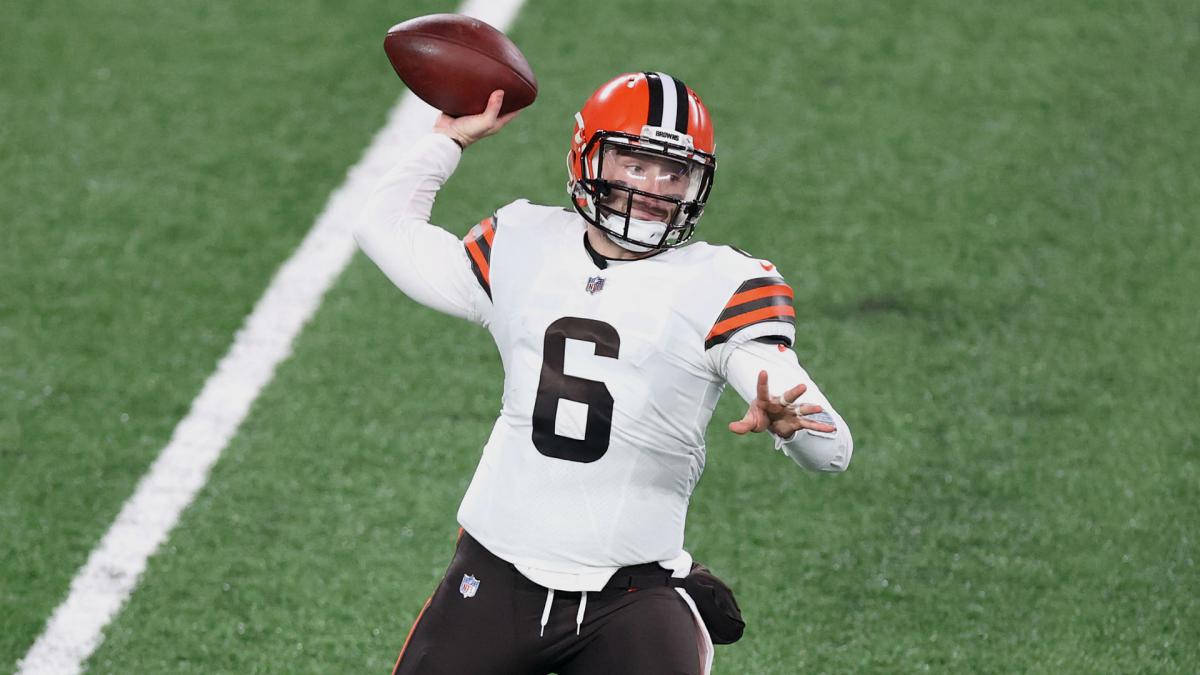 Baker Mayfield insists the Cleveland Browns are "not done yet" after clinching a 10th win on the season, putting them on the brink of ending the NFL's longest playoff drought.
Browns pushing on, says Mayfield
Cleveland improved to 10-4 thanks to a hard-fought 20-6 triumph at the New York Giants on Sunday, aided by a clinical performance from their starting quarterback.
Mayfield completed 27 of his 32 pass attempts for 297 yards and two touchdowns as he won for a fourth straight outing on the road.
In those games, the 25-year-old has a 76.2 per cent completion rate and a passer rating of 138.2; the only other quarterbacks to succeed with 75 per cent of their passes and post a 135.0+ passer rating across four road starts in the Super Bowl era are Steve Young (1994) and Tom Brady (2007).
Yet Mayfield is refusing to get too carried away just yet, with the Browns still not quite certain of a first postseason appearance since 2002.
"It's something that until I got in my rookie year, I didn't realise how hard it was to win in the league," Mayfield said after the victory.
"It's something to be proud of [in reaching 10 wins], but everyone in there [the locker room] is like, 'Yeah, 10 wins, but we're onto the next one'.
"It's a notch on the belt but then we move on. We're not done yet. That's the best part of this team, we just move onto the next one.
"We're in the mentality right now that we control our own destiny. So long as we take care of our own business, we will be where we want to be. That's all we can do right now."
In a media call where he produced several references to the band TLC, Mayfield added: "As long as we don't go chasing waterfalls, we're going to be in the game."
Browns head coach Kevin Stefanski praised his quarterback, who twice led 95-yard scoring drives against a Giants team restricted to a pair of Graham Gano field goals.
"I thought he was outstanding. He was dialled in," Stefanski said.
"It was what I expect from him - and what he expects from himself, how he practices. I really thought he was sharp."
Cleveland are back in New York again in Week 16. A victory over the Jets will see them reach 11 victories in a single season for the first time since the franchise's rebirth in 1999.