Messi third most-used player in Europe's 'Big Five'
Barcelona's Argentine star has played more minutes across the calendar than anyone else in LaLiga, say CIES. With only two from the Premier League above him.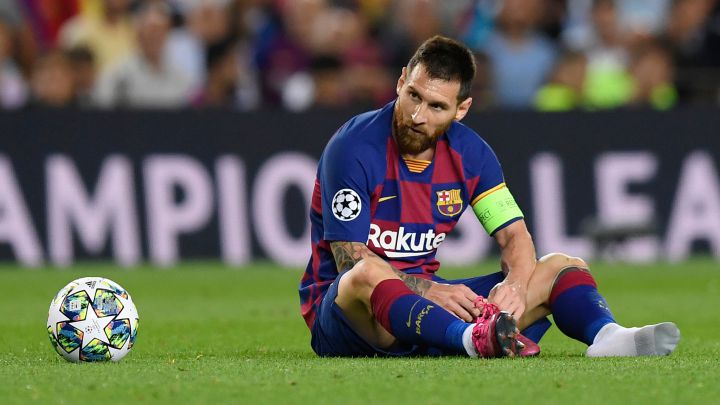 One of the reasons many people believe that Lionel Messi can no longer perform as well as he once did is due to the number of games that he is asked to play in. The truth is, Leo doesn't like to sit out.
Although Barcelona boss Ronald Koeman has managed to get him to miss a couple of matches in the Champions League, the data produced in the latest CIES report on minute accumulation confirms that 2020 was a year with plenty of Messi wear and tear. Perhaps more than necessary.

Messi minutes
Incredibly, the Argentine star has been the third most used player across Europe's five big leagues, accumulating 4,293 minutes of play in the calendar year in games for both Barça and his national team. He is top of the list in LaLiga, and only two players in the English Premier League have surpassed his total: Harry Maguire for Manchester United (4,745) and Rúben Dias for Manchester City (4,344), both defenders.
No margin of error
The problem for Messi is that he is already 33 and although he is adapting his game to help lower the intensity, he is seen as too important to leave out and this is unlikely to aid his longevity in the game. One of the reasons for his continued inclusion is because the Catalan side are struggling to find a consistently high level and he is always the most likely to provide the moment of magic to pick up a win. Just as when under Setién before, in LaLiga and in the Champions League, the number 10 is proving too much of a risk to leave out.
Players with most minutes in 2020:
Harry Maguire (Manchester United) 4,745
Rúben Dias (Manchester City) 4,344
Lionel Messi (Barcelona) 4,293
Bruno Fernandes (Manchester United) 4,164
Bruno Pacheco (Ceará SC) 4,162
Romelu Lukaku (Inter) 4,144
Victor Lindelöf (Manchester United) 4,142
Raphaël Varane (Real Madrid) 4,123
Jesús Navas (Seville) 4,110
Callum McGregor (Celtic) 4,106
In contrast to this, only one Real Madrid player appears in the Top-10, and like the others mentioned above he is a central defender, Raphael Varane. The Frenchman sits in eighth place with 4,123 minutes under his belt this year.
The reality is that Zinedine Zidane has been able to rotate his players better - and has sometimes been forced to (in the case of Karim Benzema) - but has still been able to get what is required, despite it being less than convincing at times.