Lengthy lay-off for Rodrygo after muscle tear diagnosis
The Brazilian winger is expected to miss three months of action after Real Madrid confirmed the player suffered a biceps femoris tear in the game against Granada.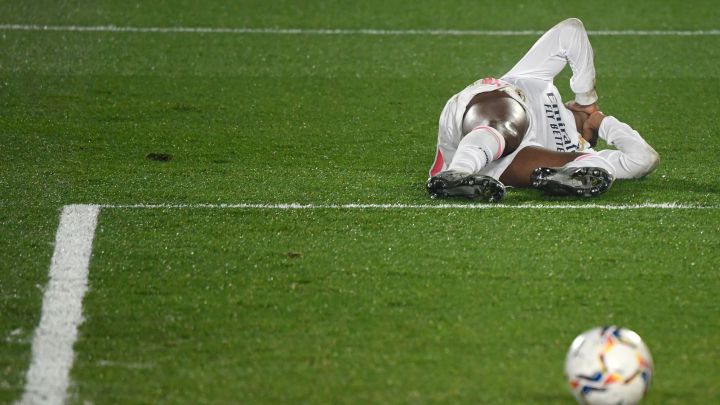 More injury worries for Zinedine Zidane to contend with after Real Madrid confirmed the nature of the injury sustained by Rodrygo Silva de Goes in the game against Granada at Valdebebas on 23 December.
The medical report confirms that the player has torn a key muscle in the hamstring area of his right leg with the injury expected to see the Brazilian out of action for a period of approximately three months. On 25 December the club issues a brief statement confirming the news: "Following tests carried out on our player Rodrygo by the Real Madrid Medical Services, he has been diagnosed with a muscular injury affecting the tendon in his right biceps femoris hamstring muscle".
March-April return
The 19-year-old Brazilian could play again for the final stretch of this season with the player expected to return to action in late March/early April as the season heads into the final stretch of competition. Rodrygo was injured last Tuesday in the match against Granada as he tussled for a ball with with Granada defender Foulquier pulling up in some distress and was replaced by Marco Asensio just half an hour after kickoff. Real Madrid will play their final game of 2020 with a visit to Elche on 30 December with a 21:20 CET start.