Premier League: the best Boxing Day facts - Fowler delivers goals, Barry a festive fixture
Boxing Day football is a Premier League tradition - check out these Opta facts from December 26 games down the years.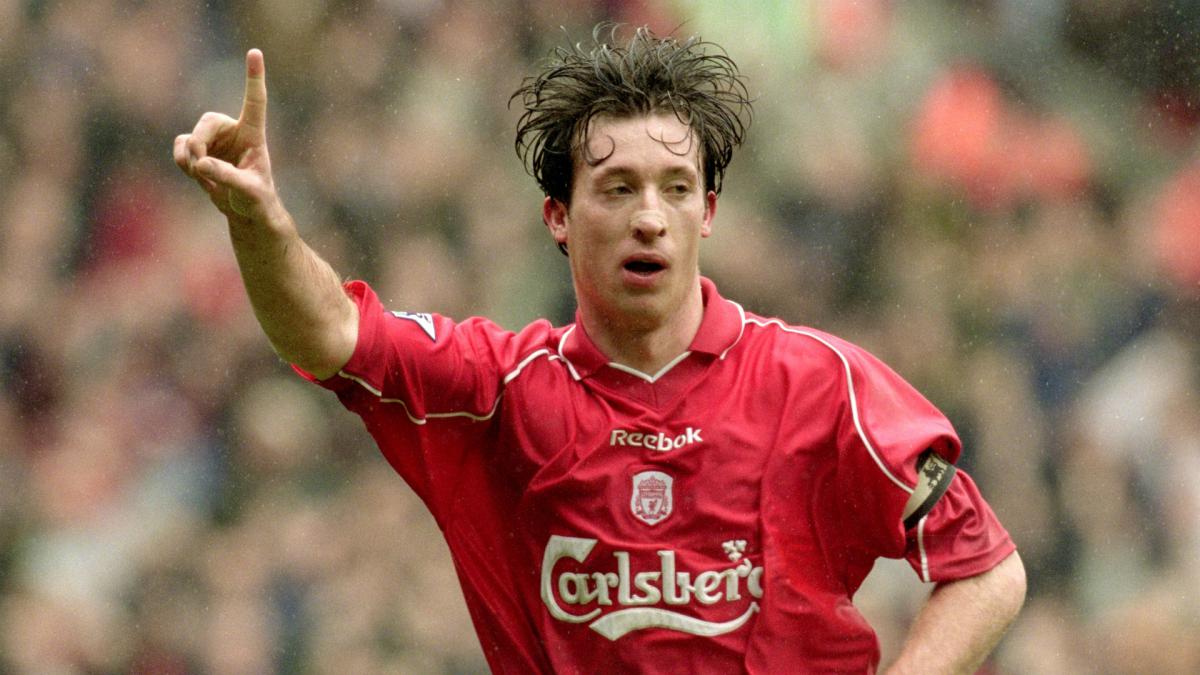 Christmas Day is a chance to ungracefully stuff our faces with turkey and all the trimmings, but top-flight footballers in England have to show some restraint.
That is because Boxing Day football is a festive tradition, one where supporters can watch games with tighter-than-normal belt buckles.
Of course, the coronavirus pandemic means it will be a little different this year, as the majority of supporters will be viewing the action while at home.
However, one of the historically more exciting dates on the calendar is sure to entertain still. So, ahead of the 2020 games, take look at some of the best Boxing Day Opta facts from previous years.
NO FOWL PLAY FROM ROBBIE
Fowl – whether turkey, duck, pheasant or possibly even partridge – is a fixture for most dinner tables up and down the United Kingdom on Christmas Day, so perhaps it's rather apt that Robbie Fowl-er (we couldn't resist...) has the best record in terms of Premier League goals on December 26.
The Liverpool legend has netted nine times on Boxing Day, one more than Newcastle United great Alan Shearer, ex-Tottenham striker Robbie Keane and current Spurs star Harry Kane – who is the highest scorer among active Premier League players on this day.
Thierry Henry (seven) and Jermain Defoe (six) have also produced plenty of festive cheers in the past.
PUT ON YOUR CHRISTMAS HAT…TRICKS
Some players just love producing crackers at Christmas. The aforementioned Fowler is among those to have scored a hat-trick on Boxing Day, doing so for Leeds United against Bolton Wanderers back in 2001.
Henry (2000 for Arsenal), Kevin Phillips (2000 for Sunderland), Dimitar Berbatov (2011 for Manchester United), Gareth Bale (2012 for Spurs) and Harry Kane (2017 for Spurs) have also taken home belated presents in the form of a match ball.
A DEVIL ON TOP OF THE TREE?!
It is custom to place an angel, or perhaps a star, on the Christmas tree. However, in terms of the Premier League Boxing Day table, there is a team of devils - Red Devils no less – in Manchester United (yes, a tenuous joke, but by this stage is there any point in apologising?) who sit firmly on top.
When looking at teams to have played at least 10 Boxing Day fixtures in the Premier League, United have the highest win rate, a rather impressive 81 per cent (66 points).
Liverpool (63 per cent), Arsenal (59 per cent), Tottenham (58 per cent), Manchester City (53 per cent) and Chelsea (46 per cent) all unsurprisingly feature highly.
West Brom, at eight per cent, have won just once in 12 Boxing Day fixtures in the Premier League, while Leicester City (14 per cent) and Fulham (15 per cent) have also struggled on the date.
BARRY A FESTIVE FIXTURE
For almost two full decades, Gareth Barry just loved getting his 'clause' into a festive fixture (clause, not claws... get it?)
The former Aston Villa, Manchester City, Everton and West Brom midfielder has played on Boxing Day in the Premier League on a whopping 18 occasions.
Chelsea boss and Blues legend Frank Lampard is not far behind on 17, with Ryan Giggs, Steven Gerrard, Aaron Hughes, Sol Campbell, Michael Carrick and James Milner all on 14 - the latter of course still going strong with champions Liverpool.
FIVE GOAL-D RINGS
The pun to headline this section is punishment enough, so we'll spare you a gag straight out of a Christmas cracker this time around.
There have been seven occasions when a team has won by five goals on Boxing Day, which is the biggest margin of victory on the date.
Liverpool have done so twice (5-0 versus West Brom in 2004, then again when facing Swansea City in 2017), while Everton, West Ham, Manchester United and Spurs have also triumphed by the same scoreline.
In 2000, Arsenal actually went one better than scoring five, though they also conceded during a 6-1 rout of Leicester.
NOT THE CARDS YOU WANT TO RECEIVE…
Sending Christmas cards, complete with the sort of witty wisecracks we have provided throughout this Christmas treat, is a long-running staple of the festive period.
But receiving a card on Boxing Day is not always what you want for your team right?
Aston Villa, Chelsea, Newcastle United, Stoke City and Wimbledon have all had three players dismissed in games staged on December 26.