Messi: "Guardiola and Luis Enrique are the best coaches"
Journalist Jordi Évole has released various parts of his interview with Lionel Messi that will air on La Sexta at 21:25 CET on December 27.
Speaking in an exclusive interview with Jordi Évole for La Sexta, Messi discusses his favourite coaches, his future in the game and what made Pep Guardiola and Luis Enrique stand out as coaches at Barcelona.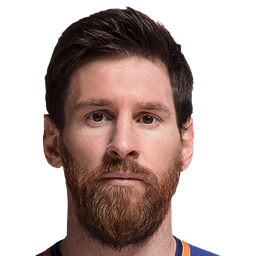 Messi was asked what made Pep Guardiola his best ever coach. "He has something special. He makes you see things in a wonderful way, how he prepares for games, how to defend, and how to attack. I was unlucky enough to have Guardiola and Luis Enrique, the two best, so close one after the other. Their mentality helped me grow and improve physically, mentally and tactically."
The Argentine forward also spoke about his personal life. "I am privileged because of all that I've been able to experience, but there are times when I would like to be anonymous. I would like to be able to enjoy going to a market, a cinema or a restaurant, especially when I am with my children".
Regarding the poor 2019-20 season ending and his own complications at Barcelona, Messi said: "Now I'm fine. I had a very bad time in the summer, because of the end of the season and what happened after that. Now I feel good, and I'm eager and excited. I know that the club is going through a difficult time, the team and also at club level, but I'm excited for the challenge."