Unemployment benefits: how much money will it be after the new stimulus bill?
The $900 billion pandemic relief bill which was passed by Congress last week includes enhanced unemployment benefits and an extension to the PUA program.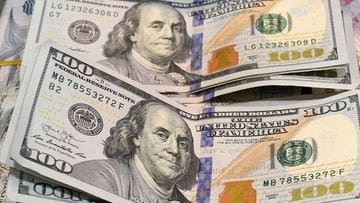 On Monday 21 December, Congress approved a massive $900 billion coronavirus relief package designed to bring much-needed relief to millions of struggling Americans over the next few months. Like the CARES Act which was approved in March, the new package will include top-ups for those receiving unemployment insurance or who lose their job as a consequence of the pandemic. Under the original CARES Act initiative, those who were officially registered unemployed received an extra $600 per week in enhanced compensation on top of their usual state insurance benefits. Those who were not eligible for unemployment insurance could claim for other benefits through the Pandemic Unemployment Assistance (PUA) program. Both of these programs have expired but are set to be extended in the new Covid relief package, when and if Donald Trump eventually signs it – although aid payments will be lower and available for a shorter period this time around.
US unemployment figures drop
According to the latest figures, the national unemployment rate in the US stood at 6.7% as of November 2020 – down 0.2% on October's figures but still almost double the rate before the pandemic kicked in back in February. At present, around 10.7 million Americans are without a job.
Once the new bipartisan Covid Relief bill is passed, unemployed workers will be eligible to receive an additional $300 in enhanced payments through the Federal Pandemic Unemployment Program (FPUC) – the same amount they received under the Lost Wages Supplemental Assistance (LWA) program, which expired today, 26 December. It will be available for four months, until 19 April. According to the Department of Labor, the supplement would allow unemployed worker to receive, on average, around $620 in benefit payments.
However, all states must wait until the bill becomes law before the Department of Labor can begin organizing payments. State unemployment offices are urging the public not to call them with enquiries about enhanced unemployment compensation until it is officially signed off by the president.
Some people who may not be eligible for unemployment insurance may qualify for Pandemic Unemployment Payment Assistance (PUA) but that too has now ended. Under the new Covid Relief Bill, PUA would be extended by 11 weeks, until March 2021. When the bill is made law, individuals who are currently claiming PUA benefits will have 90 days to submit documents proving their eligibility for the program. Those include:
However, without Trump's signature, about 14 million people could lose those extra benefits, according to Labor Department data. A partial government shutdown will begin on Tuesday unless Congress can agree a stop-gap government funding bill before then.