Brady makes history as Bucs land first playoffs since 2007
Tom Brady flexed his muscles in his 300th regular season game to lead the Tampa Bay Buccaneers to the playoffs for the first time in over a decade.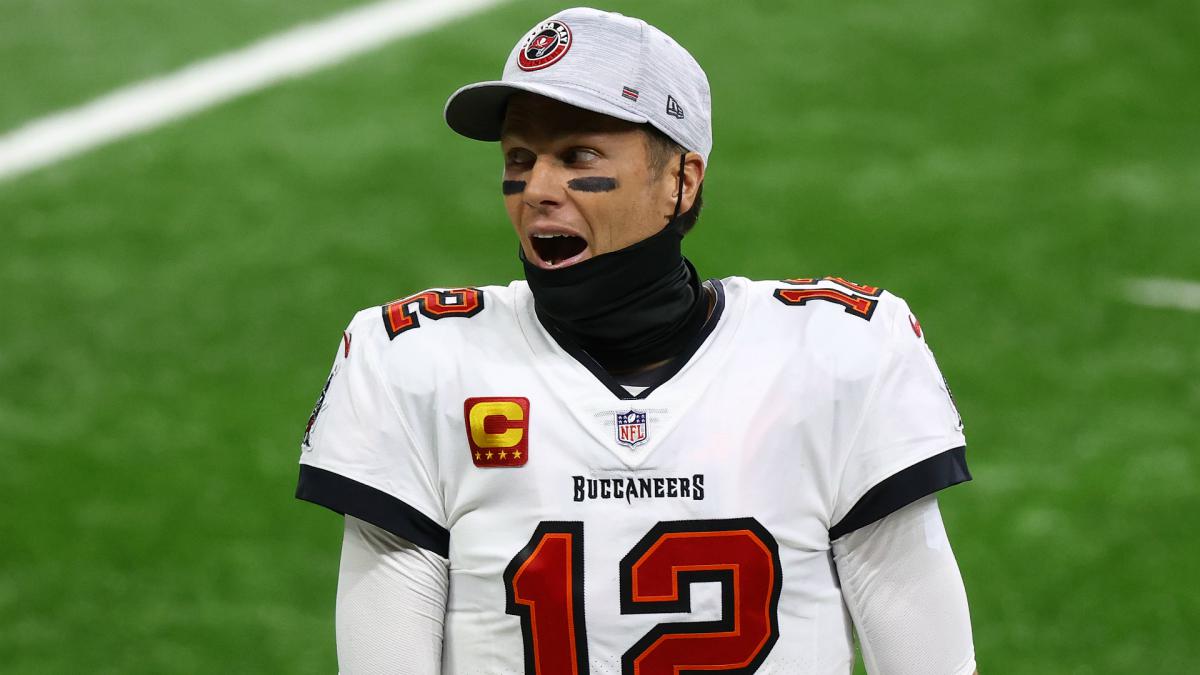 Tom Brady made history in his 300th NFL regular-season game to power the Tampa Bay Buccaneers to their first playoff appearance since 2007.
Brady helped end Tampa Bay's 13-year wait for a postseason berth after fuelling Saturday's 47-7 demolition of the Detroit Lions.
The six-time Super Bowl champion threw four touchdowns as he reset the single-season franchise high for passing TDs with 36, surpassing former number one pick Jameis Winston's record of 33 posted last season.
Brady smashes first half passing record
Brady produced the best first half of his illustrious career, completing 22 of 27 passes for 348 yards away to the Lions in Detroit, having eclipsed his own record of 340-plus passing yards, four-plus TDs and no interceptions in a single half set with the New England Patriots in 2009.
The 43-year-old superstar became the only NFL player in history to play for 20-plus seasons with one team – the Patriots – and later make the playoffs with another, per NFL Research. Brady is also the first player in the league's history to reach the playoffs in 12 consecutive seasons.
"I love playing and the team-mates that I have -- I always feel like I never want to let them down," Brady told reporters post-game after he was replaced by Blaine Gabbert to start the third quarter.
Brady: "W
e're committed to being the best we can be"
"I know it's been that way for 21 years of my career. I just try to show up and do the best I can do every week and every day, and realise that the competition isn't only on Sunday.
"The competition is every day of the week and I've got a lot of guys on this team this year that have made a great commitment to one another and we're committed to being the best we can be."
Brady – who became just the fourth non-specialist to play in 300 regular-season games and the 12th player in NFL history to achieve the feat – added: "I know at different times we haven't played the way we're capable of playing, and when we do play the way we're capable of playing, we're pretty tough to beat.
"We've gotta figure out how to do it more consistently in the best possible way. We play another divisional opponent at home and I'm gonna be excited to get out there to play and see what we can accomplish."
The Buccaneers are 10-5 and second to the New Orleans Saints (11-4) in the NFC South.