Second stimulus check: when will the check arrive?
President Donald Trump finally signed the long-awaited $2.3 trillion pandemic aid bill to help bolster economic recovery and restore unemployment benefits to millions of Americans.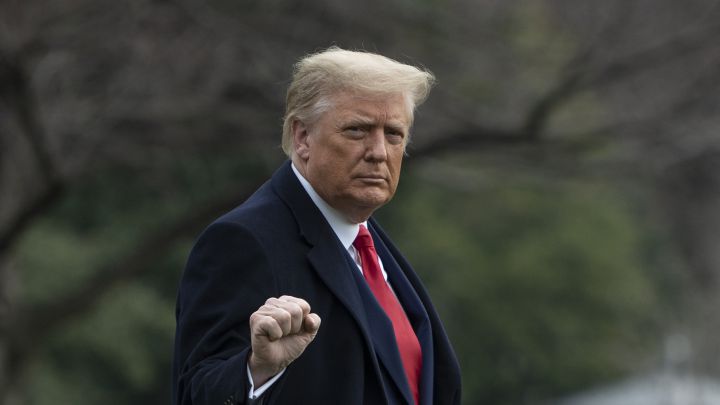 In a sudden reversal late on Sunday, Donald Trump signed into law a $2.3 trillion pandemic aid and spending package, restoring unemployment benefits to millions of Americans and providing funds to keep government agencies running.
Trump, who leaves office on Jan. 20 after losing November's election to President-elect Joe Biden, retreated from his threat to block the bill, which was approved by Congress last week, after he came under pressure from lawmakers on both sides.
The Republican president, who golfed on Sunday and remained out of public view even as a government crisis loomed, had last week called the bill a "disgrace" and demanded Congress change it to boost stimulus payments for struggling Americans from $600 to $2,000 while also cutting other spending.
It was unclear why Trump, who has refused to concede defeat to Biden, changed his mind on the stimulus package. His surprise, last-minute resistance had threatened to inject further chaos into the final stretch of his presidency.
Good news on Covid Relief Bill. Information to follow!

— Donald J. Trump (@realDonaldTrump) December 27, 2020
Stimulus payment due date?
Whatever the final amount ends up being, the Internal Revenue Service (IRS) can be expected to get the second round of stimulus checks out quickly, US Treasury Secretary Steven Mnuchin has recently stated.
Speaking to CNBC's Jim Cramer last Monday, Mnuchin said checks will start going out by direct deposit within "one week" of the scheme being given the go-ahead. "The good news is, this is a very, very fast way of getting money into the economy and […] let me emphasize that people are going to see this money at the beginning of next week," he said.
The overwhelming majority of recipients will get their money by direct deposit, though: the method accounted for some 120 million of the approximately 160 million CARES Act checks sent out, the Treasury Department said earlier this year.
Relief bill and second stimulus check: live updates
You can get the latest updates and information on the coronavirus relief bill and second stimulus check by following our dedicated rolling news feed.