Jesé rules out Turkey with MLS move on the cards
The Canary Islander's agent Gines Carvajal spoke to AS regarding the situation the player finds himself in and claimed: "We're negotiating with a series of clubs".
Jese Rodriguez's agent Gines Carvajal spoke to AS regarding his player and was keen to start the conversation by stating: "No, there is no contact with Fenerbahçe, that information is incorrect, we've not been in contact with any Turkish club for that matter. We are talking to a handful of clubs and one of those is an MLS team. Playing in the United States is a possibility for the player but we're also talking to clubs in Spain and one other European outfit" admitted Carvajal.

The story of the striker playing in the Turkish SuperLig was carried by a number of local Istanbul based outlets following the player becoming a free agent after PSG terminated his contract with the Ligue 1 side. Jesé Rodríguez only played 24 minutes with the Parisian this season and has enjoyed a torrid time in France, spending more time out on loan with the likes of Stoke City, Las Palmas, Real Betis and Sporting CP in Lisbon but at all clubs has failed to find the form that he displayed as a young break-through player at Real Madrid.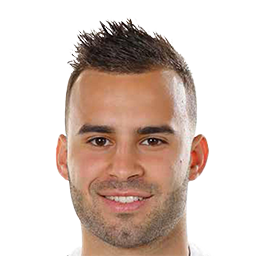 Jesé is anxious to get back to first team football and despite a move to MLS a front-runner, a few LaLiga sides are studying the financial viability of adding the player to theur squad as part of the forthcoming winter transfer.