Arsenal: Arteta keen to take Isco on loan for rest of the season
Arsenal are interested in the Real Madrid midfielder and could put in a bid during next month's transfer window to help the team's problems in the league.
The race is on to sign Isco. The Real Madrid midfielder has requested that the club release him so that he can be given the playing time he has been deprived of under Zidane. Several big European clubs are following the situation - Real Madrid are open to selling Isco but are not willing to let him leave on loan, that also suits the player. If possible, Isco would prefer to stay in Spain with Sevilla the leading option at the moment as it is close to his hometown Málaga where his family are based. That was the initial plan, to play under Julen Lopetegui next season. But it is not the only offer on the table. Diario AS understands that Mikel Arteta is keen for Isco to join Arsenal on loan - from next month...
Isco would fit into Arteta's style of play to perfection. The Gunners' interest is well known and Arteta was quizzed about it following the team's 0-1 win over Brighton. In spite of that result, Arsenal have been struggling this season and currently occupy 13th place in the table. "The last few results won't change our approach to the window," Arteta said after the game. "And of course we cannot talk about individual players who we might be interested in."
A source close to Arsenal would neither confirm nor deny that Isco is in the list of possible reinforcements for the January window. However, hours earlier the same source had ruled out that Diego Costa might be on the list. Isco's close circle have no direct information about Arsenal's supposed interest and Real Madrid are not planning on letting any player leave during the winter window as it would weaken the squad.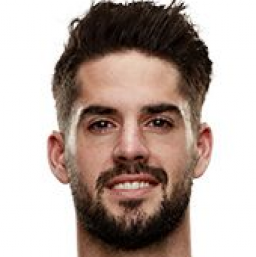 Madrid hoping to raise 20 million from Isco sale
That will change by the summer. Once again, Real Madrid need to sell more players to generate income lost through the Covid-19 crisis. The club hopes to raise around 20 million euros from selling Isco. If the situation doesn't change between now and June, he will join Sevilla. For the deal to go through, they would only need to match the seven million euros which Isco currently earns, after tax, at Madrid. But other clubs will be pushing to sign Isco too. Arsenal's interest is real and could prompt an unexpected change to the script next month…