Saudi Arabia: Grohe named goalkeeper of the month while Sliti wins best player award
The Saudi Arabian pro league announced the winners of its monthly awards with Grohe winning best goalkeeper and Naïm Sliti named player of the month.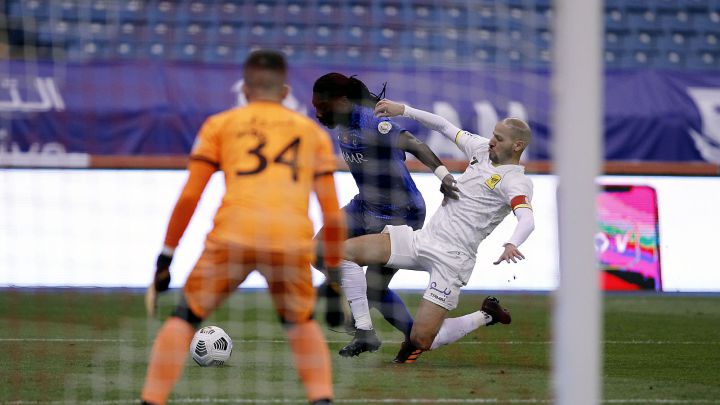 The Saudi Arabian Pro league on Thursday announced this month's award winners as Al Ittihad's Brazilian goalkeeper Marcelo Grohe was named goalkeeper of the month on the back of the impressive performances he has been delivering since the start of December.
Ettifaq's Tunisian winger Naïm Sliti was selected as December's player of the month for helping his team achieve a four-game undefeated streak during the month of December, while Al Ittihad youngster Saud Abdulhamid won the most promising player award.
Khaled Al-Atwi named coach of the month:
Ettifaq coach Khaled Al-Atwi has been selected as December's coach of the month as he led his team to achieve three wins and a draw during the month with his side currently lying in fourth place with 17 points.
Al-Hilal remain on top of the standings having earned 23 points in 10 games, one point more than Al-Ahly who have claimed 22 points so far while Al Shabab sit in third with 18 points.
Fábio Abreu tops goal scorers list:
Al-Batin's Angolan Fábio Abreu tops the top chart with seven goals with four players sharing the second place having netted six times so far during the campaign. And they are: Al-Ahly's Omar Al Somah, Abha's Carlos Strandberg, Damac's Emilio Zelaya, and Al Wihda's Dimitri Petratos.