San Jose boss Almeyda explains why Messi should play in MLS
The San Jose Earthquakes head coach explained why Major League Soccer is a good fit for his compatriot Lionel Messi, who said he would like to play in the league.
Matías Almeyda declined an offer to manage Cruz Azul and he will return for his third season with San Jose Earthquakes in Major League Soccer. A few days ago, Lionel Messi said he would like to play in the MLS and live in the United States in the near future and Almeyda explained why the league would be a good fit for him.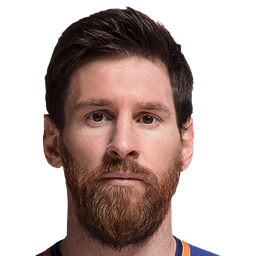 "Do you know why I think it's a good idea? Because the U.S. is a big country," Almeyda told 90min. "It has 350m inhabitants, I think. The stars here can walk in peace in the street. Each person who wants a life can enjoy what he likes and will live a different life.
"For Messi, for his children, for his wife, he will be able to walk, to ride a bicycle, he will be able to go to the supermarket. He won't be under that fame that turns you into a slave, you know? That's why I think the United States could be a good place for him.
"I think that all the players who want to live a normal life, that don't want to get ahead of the line in the supermarket because they are famous, or don't want to go to the bank and get ahead of the line.
"In that way, you become a normal human again. All the players that want to be normal pick this place," concluded Almeyda during the interview with 90min.
Almeyda managed to take San Jose Earthquake to the MLS Cup Playoffs in his second year and has decided to return for next season because he wants to win the title before his contract expires in December 2022.