Which country celebrates New Year's first?
As we prepare to enter new beginnings in 2021, we take a look at which countries will celebrate the new year first and last around the globe.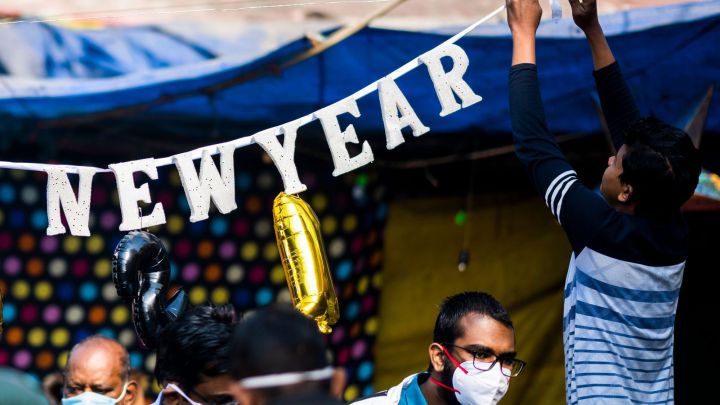 The Pacific island of Tonga is first place to ring in the New Year, celebrated at 10am GMT on December 31, making the tiny island nation the first to head into 2021 and the celebrations will follow on from there all across the globe.
Even though the big countdown happens just before midnight everywhere in the world, it's actually a sequence from one part of the world to another.
Where will 2021 arrive last?
After travelling all around the world, the New Year eventually comes full circle. The last place or places to ring in 2021 will be the tiny outlying islands of the US.
Baker Island will become the very last place on Earth to enter 2021 at 12pm GMT on January 1. Second last will be American Samoa at 11am – just 558 miles from Tonga, where locals were celebrating a full 25 hours before.
Big cities cancel celebrations
Sadiq Khan, London's mayor, has told people to stay at home this year, owing to covid-19 restrictions. The annual fireworks display on the Thames, around the London Eye, was cancelled in September. There will be no other public gatherings in the capital this year.
Huge swathes of England joined London in the strictest covid-19 restrictions on December 26, meaning millions of people can only gather outside with one other person not in their household.
Rio de Janeiro in Brazil has been among the world's hardest-hit by the pandemic and new covid-19 infections are on track to match the peak of the first surge. The city's New Year's Eve fireworks display has been cancelled.
Times Square Ball Drop

The Times Square Ball Drop in New York is one of the most iconic New Year's Eve events in the world and the ball will still be dropping this year, but the celebration, which usually welcomes hundreds of thousands into the famous LED-lit intersection, will be for an "extremely limited" group of socially distanced in-person 'honourees'. Everyone else will need to tune in virtually or watch on TV this year.