Zidane: "It is going to be an open title race in LaLiga"
Speaking in his pre-match press conference ahead of Real Madrid's LaLiga fixture against Celta Vigo, Zidane discussed David Alaba, Luka Jovic and player contracts.
Ahead of Real Madrid's LaLiga fixture against Celta Vigo on January 2, head coach Zinedine Zidane gave his first press confernece of the new year.
Among the topics discussed before the league clash at the Estadio Alfredo Di Stéfano were players contract renewals, Celta Vigo and Eden Hazard.
We know that they are a side that are playing really well. They've won six from their last seven and always make life difficult for you. We need to put in a good performance and show the team that we are. It's not easy, we have lots of games and we have to suffer to pick up points but it's not easy to put up points.
On Modric, Lucas Vázquez and Ramos contracts
Yes I would like to have their situations resolved as soon as possible. Everyone wants that. Hopefully it can be sorted out soon.
Do you think Atlético are favourites to win the league?
Being first means you have an advantage, nothing else and we just have to keep on going but we can't control that. They have the advantage.
Will it be a head-to-head battle for LaLiga with Atleti?
No I don't think it will be a head-to-head battle. People are speaking a lot about Atlético now because they are first. The nice thing about this league is that it's going to be an open title race, like it always is, right up until the end.
On David Alaba
We've got all our players here and I'm just thinking about the game tomorrow. We have a very big squad and already have enough to think about. Our focus is the game tomorrow.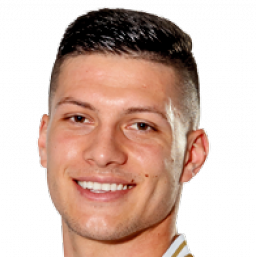 On Luka Jovic
He's a Real Madrid player and I'm going to continue to count on him and in one minute everything can change but we're going to need all our players.
Iago Aspas
He's a spectacular player, an international player. He's a great player, one who always makes a difference. He is a hugely important player for Celta.
On Eden Hazard
Yes we want 2021 to be his year and he is prepared for that. We believe in him. He has had some tough moments here but bit by bit we'll have him with us in the team.
On his four-year anniversary at Real Madrid
The job takes a lot out of you but it's a great position to have. I'm lucky enough to say I'm manager of Real Madrid. I'm only interested in the day to day goings on and not thinking about how long I'll be here for. You don't know what can happen next week.
Have you made a wish for 2021?
No, I haven't made a wish but on a professional level I hope none of my players get injured. I said at the start that I hope everyone has a better 2021, especially those struggling.
Do you think you can get the best version of Marcelo back?
Marcelo is here, he's training well and is committed. We're not listening to what is being said outside. Thank you and Happy New Year!