Real Madrid: Camavinga remains major target despite Modric deal
Real Madrid may have agreed to extend Luka Modric's contract, but that won't affect their plans to move for Rennes midfielder Eduardo Camavinga.
The one-year contract extension Real Madrid have agreed with Luka Modric won't affect their plans to sign Rennes 18-year-old Eduardo Camavinga. The club see the two deals as completely separate, as Camavinga would be a purchase representing the future of Los Blancos' midfield, while the Croat is the here and now.
Real Madrid keen for Camavinga to get experience alongside Modric
Meanwhile, the club are confident that current Madrid pair Martin Odegaard and Federico Valverde, both 22, will be central figures in the fast-approaching generational handover in midfield, with Casemiro, 28, expected to act as a link between veterans Modric and Toni Kroos on the one hand, and the likes of Odegaard, Valverde and (if possible) Camavinga on the other.
These midfield plans also include the sale of Isco, whose fee is to be put towards incoming transfer business.
Mbappé and Camavinga remain Real Madrid's prime summer targets - coronavirus permitting
The financial crisis caused by the coronavirus pandemic has impacted on Madrid's transfer strategy. Their initial plan was to make two marquee signings in summer 2021: Camavinga and Paris Saint-Germain's Kylian Mbappé. The club still plan to go after the duo, but have seen revenue drop significantly - they expect to post a 25% reduction in income over a two-year period - and are dependent on how the pandemic progresses.
The signing of Mbappé is a key element of Madrid's future strategy and is part of club president Florentino Pérez's policy of bringing in major stars who can be expected to bring in a major financial return from commercial agreements. Camavinga, meanwhile, is a player targeted by head coach Zinedine Zidane, whose eagerness to sign Paul Pogba from Manchester United appears to have waned.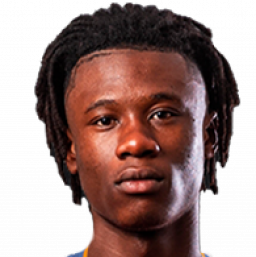 Real Madrid favourites to land Camavinga if they finally launch bid
Camavinga's recent change of agent has increased the likelihood of an end-of-season exit from Rennes, where the teenager has no intention of renewing a contract that is due to run until 2022. What's more, his dip in form in recent months has persuaded the Ligue 1 club that it may be best to sell, for a fee expected to be somewhere between 50 and 80 million euros.
It just remains to be seen what financial state Real Madrid find themselves in when the time comes - although the club's prudent management of the books in recent years has left them well-placed to be in a position to spend.
If they do decide to move for Camavinga, they will be the clear frontrunners for his signature. Firstly, because his new representative is super-agent Jonathan Barnett, who, as has been revealed by AS, feels Madrid is the best option for his new client. And despite previous clashes with the club over Gareth Bale, another of his clients, Barnett has an excellent relationship with Pérez and Madrid's general manager, José Ángel Sánchez.
In addition, sources close to the Camavinga situation have told this newspaper that Zidane's friendship with François-Henri Pinault, the son of Rennes owner François Pinault, can be expected to help push the player towards Madrid. They have known each other for over 10 years and have been photographed together at numerous public events, chiefly related to their support for initiatives seeking to raise money for the fight against motor neurone disease.