Sergio Ramos contract extension talks stalled
The meeting with Florentino Pérez that 'El Chiringuito' revealed leaves Ramos' future in doubt. He considers Madrid's offer insufficient and will listen to other offers.
The future of Sergio Ramos at Real Madrid remains up in the air, with talks for the renewal of a new contract stalling between the player and the LaLiga club. From January 1, Ramos can legally negotiate with another club to leave on a free transfer. Negotiations between the club and Ramos took another turn on December 30. As reported on Monday night by Josep Pedrerol of El Chiringuito, Ramos met club president Florentino Pérez at the team hotel in Elche and told him that he would listen to external offers.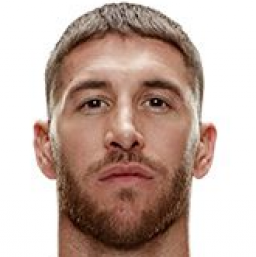 According to the same TV show, Ramos feels "disappointed" with the club's financial proposal. The offer would be for two seasons but would see his salary remain the same (€12 million net). During the proposed two-year contract, Madrid have included a salary cut of 10 percent to the staff of the club to weather the storm resulting from the pandemic crisis.
The captain and those around him believe that both the president and his right-hand man, José Ángel Sánchez, want him to leave Los Blancos. The position of the club did not change even if Ramos, according El Chiringuito, said he had received a call from PSG to meet him "with Messi." As AS has revealed, PSG have been eyeing Ramos for months and the appointment of Mauricio Pochettino does not change that interest.
Pérez and Ramos have a relationship that the defender has described in public as almost like "father and son", but one which began to wobble in 2015. At that time, the centre-back forced a salary increase by presenting an offer from Manchester United and Florentino, who had just witnessed the traumatic departure of Iker Casillas, gave in, not to lose two captains together.
In 2019, Ramos called again, claiming a Chinese offer had come in and given the club's refusal to renegotiate his contract or let him leave for free, he was made back down and gave a press conference in which he promised to stay in the Spanish capital. "My wish is to retire here, even if I have to play for free," he said.
David Alaba interest
Whether Ramos stays on or not, there is a potential substitute lined up for Madrid. AS understands that David Alaba, who is experiencing a similar situation at Bayern Munich, with the versatile defender rejecting the club's last renewal offer in November, wants to join Madrid. The Austrian international will become a free agent when his contract at the European champions expires in June.
For a few weeks, his agent, the influencial Pini Zahavi, has been talking to several clubs, with five reportedly making initial contact for the player. In England, Liverpool have showed an interest in signing Alaba. According to The Guardian, Madrid are the favourites to land his signature and are ahead of the four other interested clubs, including Liverpool.