Arsenal: Mesut Özil set to join Fenerbahce
According to 'A Spor', the Arsenal midfielder will join the Istanbul-based outfit on a three and a half-year deal, bringing his time in north London to an end.
Mesut Özil is set to leave Arsenal in the next few hours. The German midfielder will join Fenerbahçe, Turkish outlet DHA Spor reports, on a three and a half-year deal and according to local media will receive a salary of five million euros. Arsenal will continue to pay the player's salary until the end of the year - almost 20 million euros.
A solution which suits everyone
Mesut Özil has been left out in the cold at Arsenal for some time and this season he has been completely ostracized. The player refused to accept a reduction to his high wages and that became an issue with the club. Both hope that the matter will be resolved definitively within the next few hours.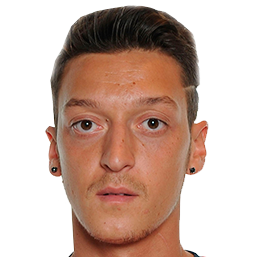 Özil meanwhile will join Fenerbahçe where he will enjoy superstar status and more importantly, have the chance to show his talents again out on the pitch. He has not made a single appearance for the Gunners this season - he was on the bench for the league meeting with Southampton on 25 June last year but didn't play. His last game was before the coronavirus crisis on 7 March when he played 89 minutes of the 1-0 win over West Ham, supplying the pass for the winner.

For Fenerbahçe, the plan is perfect. Özil has been on their agenda for a long time and his arrival will create a positive feeling among the fans who are thrilled that a top level player is joining - even though he is not his best moment. Fenerbahçe are currently fifth in the table, just two points behind league leaders, Gaziantep. The squad is made up mainly of Turkish players but they also have several well-known players who have joined from other major leagues such as Mauricio Lemos (ex-Las Palmas), Luiz Gustavo (ex-Bayern), Jose Sosa, who was previously on the books at Atlético Madrid, former Sevilla forward Diego Perotti and two players who spent time in the Premier League: Enner Valencia and Papiss Cissé.