How many NFL Playoff appearances has Tom Brady made in his career?
Ahead of the Tampa Bay Buccaneers' first playoff appearance since 2007, coach Bruce Arians and veteran Tom Brady are raising standards for the team.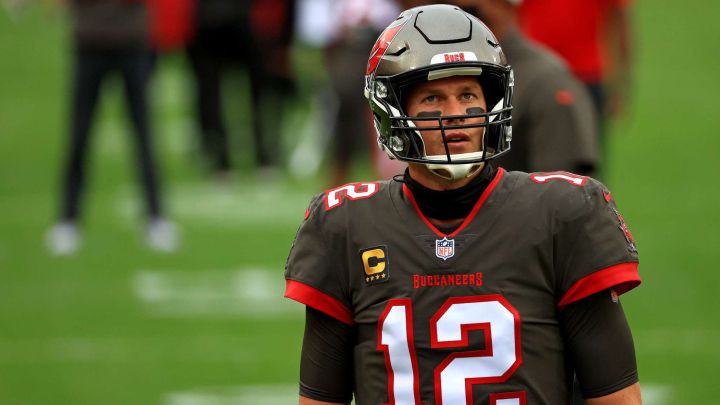 The Buccaneers face Washington at FedExField on Saturday in their first playoff game since 2007.
With his performance against the Atlanta Falcons, Brady joined Peyton Manning as the only players in NFL history with 40-plus touchdown passes in a single season with multiple teams.
And head coach Arians said the playoffs meant Brady had gone to another level ahead of the clash against Washington.
"It's just even more attention to detail," Arians told a news conference when asked what he had seen from the 43-year-old Brady.
Super Bowl target
Six-time champion Tom Brady's postseason begins on Saturday, as the Tampa Bay Buccaneers quarterback bids for a Super Bowl berth far from the chilly embrace of his former New England Patriots.
After a productive season with 40 touchdown passes, his most since 2007, Brady and the Bucs will visit the Washington Football Team in the Wild Card round, as the seemingly ageless 43-year-old looks to prove he is still a reliable postseason threat.
"It all comes down to one game," Brady told reporters after the Bucs' 44-27 win over the Atlanta Falcons on Sunday. "It's one football game, who plays well, who executes when the pressure is on."
His former rival Peyton Manning is the only starting National Football League (NFL) quarterback to have brought home a Super Bowl ring with multiple teams - one of a scarce few achievements Brady has yet to reach in his 21 seasons.
But Brady, who wrote in April that he would join the Bucs "to see how great I can be," is on the right track, casting aside late-season concerns over his ability to get the ball downfield to close out the season with 399 passing yards in the regular-season finale.
Post season record
Tom Brady will appear in his 42nd career postseason game on Saturday. His former teammate Adam Vinatieri is in second place all time, having appeared in 32 career postseason games. Jerry Rice is third with 29 games, and if Titans kicker Stephen Gostkowski plays on Sunday he will pull level with Rice.
Brady's first postseason game came in 2001 where he delivered a 312 yards pass against the Oakland Raiders to pull the Patriots back from a ten-point fourth-quarter deficit to send the game to overtime, which they eventually won through a field goal.
Brady and the Buccaneers will need to be at their best on Saturday as Washington have won three of their past four meetings with the Bucs, most recently claiming a 16-3 victory in 2018. Brady has a Super Bowl final record of 6-3 in his time with New England.