Mbappé, Haaland... The team Real Madrid plan to boast by 2022
Real Madrid have three names at the top of their shopping list as they prepare for a generational handover in the Bernabéu first team.
As Diario AS has been reporting, there are three players at the top of Real Madrid's transfer wish list as they prepare for a process of generational change. In addition to Kylian Mbappé, who is Los Blancos' priority target for summer 2021 and would be the franchise player in the club's sporting project of the future, Madrid are working to bring in Eduardo Camavinga and Erling Braut Haaland.
Mbappé, Camavinga and Haaland would be key to handover from Real Madrid old guard
The trio's arrival would leave Madrid with a star-studded, and somewhat more youthful, line-up. Mbappé, 22, Haaland, 20, and Camavinga, 18, would be at the centre of the handover from players who have contributed much to the Madrid cause but are now approaching the end of their careers, such as 35-year-old Luka Modric and 33-year-old Karim Benzema. Currently, Zinedine Zidane's strongest XI includes a number of key individuals who are close to, or over, 30: in addition to Benzema and Modric, for example, there is Sergio Ramos, 34, and Toni Kroos, 33...
See also:
Hazard remains major short-term part of Real Madrid's strategy
As part of Madrid's strategy for the future, the signing of Eden Hazard for 100 million euros (plus 40 million in add-ons) was seen as a necessary investment, with the Belgian earmarked to help lead the transition in the Bernabéu first team. Hazard has so far failed to lived up to expectations, but nonetheless remains a central short-term element of the club's planned revamp of their side, as Madrid eye an attack featuring the 30-year-old alongside Haaland and Mbappé.
Real Madrid want new team up and running by 2022 or 2023
Club chiefs want this new Real Madrid team to be in place by 2022 - or, at the latest, 2023 - coinciding with the completion of the remodelled Bernabéu. It is anticipated that these two cornerstones of the club's plans will serve to significantly raise revenue and help Los Merengues lift themselves back to the pinnacle of the European game, having endured a difficult period since they won four Champions Leagues out of five between 2014 and 2018.
On top of the signings of Mbappé, Camavinga and Haaland - plus the likely arrival of Bayern Munich's David Alaba - the club are confident that youngsters already on the books such as Ferland Mendy, 25, Fede Valverde, 22, Vinicius Junior, 20, and Rodrygo Goes, 19, will also have a major role to play in the team of the future.
Real Madrid's planned starting XI:
The three main transfer targets
Kylian Mbappé (2021):
The Paris Saint-Germain and France star is the type of player who would be sure to bring with him a healthy financial return, given the multiplying effect his presence would have on the club's commercial agreements.
Madrid's Mbappé transfer strategy depends on the striker stalling on renewing his PSG contract, which expires in June 2022, and going into the next close season with just a year left on his deal. That's when they'd make their move. So far, so good - but it remains unknown what his asking price would be, and new PSG head coach Mauricio Pochettino is pushing hard for Mbappé to stay at the Parc des Princes.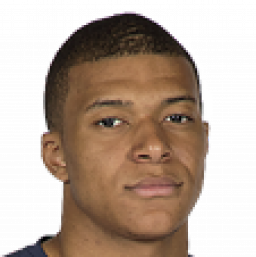 Eduardo Camavinga (2021):
Unlike their pursuit of Mbappé, Madrid haven't been able to establish a preferred timeline on a deal for Rennes midfielder Eduardo Camavinga. The 18-year-old, who is under contract until 2022, has already decided to leave in the summer, leading him to change representatives, appointing super-agent Jonathan Barnett in place of former manager Mousa Sissoko.
AS has already reported that Barnett's intention is to take Camavinga to the Bernabéu, and the agent appears to have parked any differences he has with Madrid over another of his clients, Gareth Bale. "I have an excellent relationship with the club," he said recently. But will there be money left over from an end-of-season Mbappé deal for Camavinga? That's the likeliest stumbling block.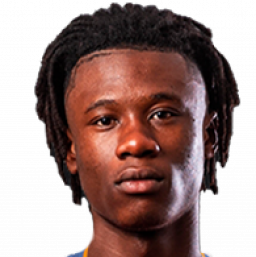 Erling Braut Haaland (2022):
Real Madrid are in less of a rush over a move for Erling Braut Haaland. They know - through his agent, Mino Raiola, and fellow Norwegian Martin Odegaard - that the Borussia Dortmund striker is desperate to pull on the white shirt, and Raiola has verbally agreed with the German club that Haaland will leave the Bundesliga in 2022.
That's also when Karim Benzema's contract at Real Madrid is due to run out, so it's the ideal moment for Los Blancos to swoop. Raiola is eager to work with the club and is likely to do everything he can to make the deal happen, while Dortmund CEO Hans-Joachim Watzke, who is a firm admirer of Madrid president Florentino Pérez, can be expected to be cooperative.