Real Madrid: Reinier frustrated with loan situation at Dortmund
Reinier's close circle are disappointed with the lack of playing time he has been getting at Borussia Dortmund and are considering cancelling the loan.
With Kubo's loan issues now resolved, Real Madrid have turned their attention to Reinier's situation which is equally as worrying. For the past few seasons, Madrid have adopted the policy of signing the most promising young players in the world and letting them develop and gain experience on loan at other clubs. Choosing the right club is important, but it is becoming increasingly more difficult to guarantee playing time for young players at the top level at other clubs.
Last summer, Reinier and Madrid chose Borussia Dortmund because the Bundesliga club offered an attractive proposal - a two-year loan playing in a team that would be taking part in the Champions League and aspiring for all of the competitions in play in Germany. On paper, it sounded perfect for the young Brazilian. In Dortmund, he would be able to adapt to European football and build on the brief experience of it he already had from playing for Castilla.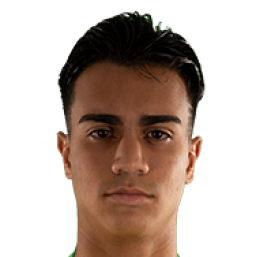 Reinier yet to start or score for Dortmund
But so far, Reinier has racked up a total of just 136 minutes of playing time spread over eight games. He has yet to feature in the starting line-up, he has come off the bench in all of the appearances he has made and on several occasions has entered with the game already resolved and without time to demonstrate what he can do (he has no goals or assists to his name).
Real Madrid invested heavily in the 18-year-old, for whom they paid Flamengo 30 million euros in last year's winter transfer window. Madrid beat a number of Europe's top clubs (including Atlético) to gain the player's signature. Reinier is an attacking midfielder who has no problems adapting to the physical side of the game. Those characteristics seemed ideally suited for the kind of football played in the Bundesliga but only if he is being played...
Reinier's close circle are very angry with the situation and are considering following the same plan of action as Takefusa Kubo, who cut short his loan at Villarreal to join Getafe during the current transfer window. Dortmund's Director of Sport Michael Zorc said recently that the club does not want to break off the loan arrangement. However, it remains an option which both Madrid and Reinier have in mind because they are worried about the lack of minutes the player is getting.
Ronaldo's Valladolid an option for Reinier
If the decision is made to switch club, it is likely that Reinier would continue his loan at another Spanish club. Valladolid have shown an interest because of the relationship Ronaldo has with his old club and also because he knows Reinier, a fellow Brazilian, perfectly. Although if the situation does come to to the point where he has to leave, there will be no shortage of offers...