Al Janoub stadium: a milestone on the road to Qatar 2022
Al Janoub stadium was the first World Cup venue to be built from scratch and the second to be completed after Al Khalifa International Stadium.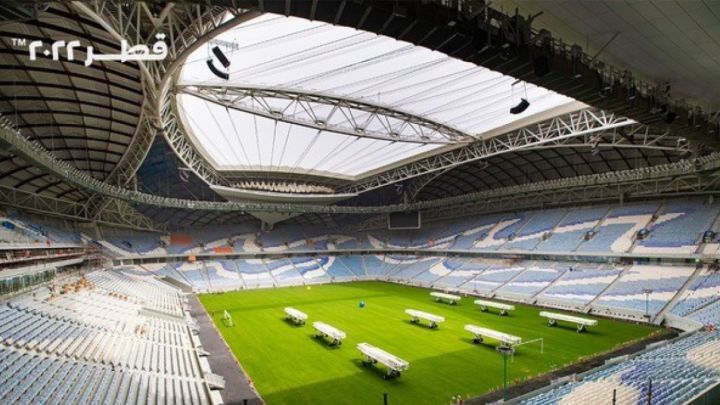 The Al Janoub stadium was the first of the 2022 World Cup venues to be built from scratch and the second to be completed, after Al Khalifa International stadium. It was inaugurated in 2019 after having been renovated to meet FIFA standards. For that reason, it represents a milestone in the preparations for the first edition of the World Cup to be played in the Middle East at Qatar 2022.
Al Janoub stadium celebrated its official inauguration in May 2019 when it hosted the Emir of Qatar Cup final between Al Sadd and Al Duhail.
The opening of the venue was a considerable impetus for Qatar to continue preparations, day after day, to finalize the rest of the stadiums which will stage matches at the tournament, as well as helping to lift spirits by confirming that plans are continuing as planned in spite of the difficulties encountered along the way.
Furthermore, the phases of building Al Janoub stadium were enriched by the creativity and harmony of the structure's internal design, which is inspired by the city of Al Wakrah's maritime history.
Sporting events held at Al Janoub stadium
Since its inauguration, Al Janoub stadium, which has a capacity of 40,000, has hosted a number of events including the Gulf Cup in 2019, matches for both the Qatari League and the Qatari Super Cup, the AFC Champions League final, as well as various other AFC Champions League games involving clubs from the east and west sides of the continent.
The design of the Al Janoub stadium was put forward by architect, the late Zaha Hadid in 2013; the construction process began in 2014, then in 2019 the venue was declared completed.