Real Sociedad 1-1 Barcelona (2-3 penalties): result, summary and goals, Spanish Super Cup 2021
Real Sociedad(2) 1-1 Barcelona (3): as it happened
Thanks for joining us this evening! We'll be back tomorrow for Real Madrid vs Athletic Bilbao in the second semi-final.
Wow, well that was quite a finish to a stirring cup tie. Thirty-five shots between the sides in the 120 minutes!
What a game, and what a set of penalties to decide it! FC Barcelona go through to the final in Seville!
Riqui Puig to send Barça to the final... and he finds the net! The La Masia graduate wins it for Barcelona!
Griezmann steps up to take - and misses! High from the former La Real man!
Merino - has to score for La Real to stay in this... and does!
Pjanic for Barça - scores!
Willian José - hits the post!
Dembélé comes forward for Barcelona - and tricks Remiro by shaping with his left and hitting it with his right! Goal!
Oyarzabal next up... Ter Stegen saves again!
De Jong.... hits the post!
Penalty specialist Jon Bautista steps up after coming on - and Ter Stegen saves!
Oyarzabal wins the toss so we assume La Real will be first up.
The two captains in the middle as ends and who shoots first is decided.
And that's it! The first semi-final will be decided on penalties!
Barça come forward again and La Real simply hoof the ball as far away from their goal as possible. The ref is looking at his watch...
Barcelona carve out a chance at the other end but the final ball from Pjanic is straight out to Remiro's relief.
Off the post! What a crack from the Belgian! Ter Stegen was well beaten there!
And another as Puig handles when trying to clear. Januzaj over this one...
Free kick to La Real as De Jong floors Oyarzabal.
Januzaj! What a run! The La Real sub picks up the ball in his own half and charges past Lenglet and Araújo before Ter Stegen makes a low stop to deny the Belgian!
Junior Firpo gets on the pitch finally, Mingueza making way.
Cleared, and Barça were a touch fortunate there, caught cold by La Real's swift break.
La Real race up the other end and almost bundle it in as Oyarzabal tries to back heel past Ter Stegen! Corner...
Straight into the wall, but Griezmann smacks the follow-up at goal forcing Remiro into a great save!
Free kick to Barça on the edge of the area... Griezmann fancies this.
Araújo with a great tackle! Oyarzabal jumps on a loosed ball and drives towards goal but the Barça defender chases him down and shuts off the danger.
Barrenetxea does well to intercept Pjanic's delivery and skip past the subsequent challenge, then smacks a clearance straight out for a Barça throw.
Alba has a crack on the left and it hits Zaldúa for a corner.
Martín Zubimendi on for La Real, Ander Guevara off.
And there's the half! Few genuine chances for either side but Barça probably shade that round on points.
Foul by Merino on Pjanic deep in the Barça half and Ter Stegen will take his time here...
La Real clear. Barça send it back in but Remiro claims.
Corner for Barça... probably the last kick of the half.
Dembélé again with a fine run into the area but he spends too long looking for a gap to shoot from and the chance goes begging as he gives the ball away.
La Real make a change though with Januzaj on for Portu.
Ah, nope, he's back on. Junior Firpo was preparing to come on but the Frenchman, who has been excellent this evening, is back on the pitch.
And it looks as though that's the end of Dembélé's evening as he trots off with what looks like cramp.
Remiro! Barça nick the ball in the La Real half and Griezmann feeds Dembélé. He squeezes a shot off but the keeper has his near post well covered and makes the save.
Barça are gifted possession right on the edge of the La Real area but De Jong can't control Griezmann's ball.
There are a lot of tired players out there now and all things considered we'd imagine Diego Simeone is very happy that Atlético are not involved in the Super Cup this season.
Free kick for La Real as Mingueza pulls Barrenetxea down.
The Barça left back is fine to continue though as La Real come forward again.
Concern for Barça as Alba goes down clutching his ankle...
Zaldúa! The sub leathers a shot from distance and Ter Stegen makes an extraordinary save to deny the La Real defender.
What a run from Dembélé! The Barça forward leads the La Real defence a merry dance but can't thread the final ball through a sea of legs.
Joseba Zaldúa also enters the fray for Real Sociedad.
Willian José on for La Real, Isak off.
Riqui Puig and Pjanic coming on for Barça, Pedri and Busquets off.
This will be the third time a Super Cup game has gone to extra time. La Real put three past Real Madrid back in 1982...
Both sides have had players warming up during the last 10 minutes or so. We imagine there'll be a few changes here now.
And that's it! Extra time beckons in the Arcángel.
Merino! The midfielder attacks the cross and heads onto the back of Mingueza. That could have gone anywhere but fortunately for Barça it's away from goal.
Barça come foward, Alba looking to find De Jong with a lofted ball, but La Real clear. We are heading for extra time in Córdoba...
Solid defending from Lenglet to deny Merino, who was shaping to shoot on the edge of the area.
Both sides packing the midfield now with neither wanting to leave an opening for the other.
Barrenetxea straight into the action but Mingueza, who has a decent set of pipes on him, manages to hold off his run on the left.
Griezmann has a chance but overruns the ball from Dembélé!
Change for La Real, Guridi off after a lung-bursting effort, Ander Barrenetxea on. An attacking change from Imanol.
Braithwaite off for Barceona, Trincão on.
Lenglet hurls himself at the delivery and appears to get a boot in the chops for his troubles.
Pedri! The Spaniard buys himself half a yard and hammers a shot at Remiro, who is forced to tip it over the bar for a Barça corner.
La Real waste an opportunity as Portu sends a cross halfway out of the stadium.
Corner for La Real as Monreal is ushered out on the far side.
Some movement on the touchline with La Real looking like they might shuffle their deck before too long.
Neither side making many inroads in terms of clear-cut chances here but it's pretty clear from the sense of urgency on both ends that neither is keen on the idea of extra time.
The game has really opened up wih both sides streaming forward every chance they get. Surely some changes coming up.
Now La Real break but run out of ideas on the edge of the Barça box. Barça take it straight up the other end and Dembélé flashes a shot just wide of the near post!
Barça almost bundle it in! Mingueza does well to hoist a ball over the defence towards Braithwaite, who turns it back into the six-yard box where La Real hook it clear.
Griezmann! Busquets lofts a ball to the far side of the area and the Frenchman's volley whistles over the bar!
Le Normand into the book for bringing down Dembélé on the tail end of a Barça break. It's end to end stuff now!
Corner for La Real as their pressure pays off with Barça caught flat-footed bringing the ball out from the back.
Isak hits it but it's straight into the wall.
Now Dembélé goes in the book for a trip on Isak and La Real have a free kick right on the edge of the area.
Incredible scenes as the ref points to the spot at the other end! De Jong finds his way into the area and is tripped as he shapes to shoot. But, false alarm! It's a free kick against the midfielder instead!
Gooooooooooooool! The La Real captain makes no mistake and buries it to Ter Stegen's left, sending the Barça keeper the wrong way.
It stands! Oyarzabal over it....
VAR having a look... it was certainly inside the area but clipped the Dutchman's elbow as he was running into the box.
La Real scream for a penalty and.... it's given! Handball against De Jong!
And a swiftly won corner for La Real... cleared by Griezmann.
We're back underway in Córdoba!
Luis Enrique speaking to reporters at half time and the Spain coach has a few kind words for Pedri, who surely is a shoo-in for the next La Roja squad.
And there's the half-time whistle! No time added in a brisk half of football that saw La Real in charge for 20-odd minutes before Barça wrested the initiative and found the opener through De Jong.
La Real almost reply! Monreal again finds an excellent ball into the area and Isak almost gets on the end of it.
Goooooooooooool! And that patience pays off as Greizmann finds his way to the byline and sends in a cross for De Jong, who somehow manages to head a ball heading behind him into the back of the net! Great strike from the Dutchman to control that!
Barça have elected to take a bit of sting out of the game with a spell of controlled possession.
Barça are starting to gain control now with a sustained attack in the La Real half. Griezmann and Alba fail to connect on the left but Barça win the ball back and find Dembélé on the right, but the Frenchman lashes a wild effort miles off target.
Good defending by Araújo as Oyarzabal pits Isak against the Barça defender in a sprint with a ball from deep.
Barça almost have it! Dembélé finds Alba at the far post and the defender's volley takes a ricochet and finds Pedri, who tees Alba up again for another effort that is blocked.
Braithwaite again! Mingueza drives to the byline and sends in a fizzing cross that the Dane meets arriving in the centre. It's too powerful for him to direct though and spins behind for a goal kick.
Braithwaite! The Barça forward has been shunted out to the left this evening and hasn't seen much of the ball but arrives at the far post to draw a save from Remiro.
Great defending from Busquets, who slides across to make a vital interception from Monreal with Isak lurking. La Real are crisp in their passing and quick to recover the ball when they lose it in the opposition half.
Dembélé looks very up for this and La Real have identified the France winger as the main threat, doubling up every time he has the ball.
20 on the clock and Barça have mustered just one shot on goal. La Real have managed four.
It's a good delivery and drops in the box, causing a brief bit of panic among Barça's defenders. The ref blows though for a handball against Le Normand.
Mingueza finds his way into the book for a clumsy challenge on Merino and La Real have a promising looking free kick on the edge of the area.
Lovely work from Dembélé who drives into the area and squeezes a shot off. It's a bit of a scuffer though and La Real mop up.
Monreal whips in a vicious cross and Isak makes contact but can't control the delivery, which was knee-high and travelling at some velocity. Lively start from La Real here, who have had the better of the chances so far.
Le Normand! The Frenchman meets Oyarzabal's corner and plants a firm header on target but it was straight at Ter Stegen, who gathers the effort.
Portu! Close from La Real as the forward is played in after great work from Oyarzabal. His shot whistles past the far stick with Ter Stegen rooted to the spot.
Merino hits the deck this time as Sergio Busquets slides into a tackle and the Basques feel the Barça midfielder should have gone in the book there.
It's a decent delivery from Dembélé but La Real clear with little fuss. Le Normand goes down heavily after being clattered by Braithwaite and it's a drop ball for Barça to knock backwards as the Dane didn't see the defender.
First free kick of the game falls to Barça out on the right as Monreal floors Mingueza with a late challenge.
Both sides are moving the ball around well enough but there are very few spaces to exploit at the moment.
Isak! First chance of the game falls to La Real but the striker wasn't able to get much welly onto his header and it drops onto the roof of Ter Stegen's net.
A fairly error-strewn start with both sides gifting possession. The pitch looks a little sluggish in the Arcángel, which won't help either side's passing games.
We're off! Barça get the ball rolling in Córdoba!
Teams in the tunnel
The teams are preparing to out at the Nuevo Arcángel and we're just five minutes from kick-off as we wait to see who will be the first side into the Spanish Super Cup final.
A lot of Real Sociedad's chances of reaching the final will ride on their ability to impose their pressing game on Barça and keep the throttle down. The absence of Dest suggests that Alba will be the main supply line from full back and Araújo will have plenty of cover work to provide. De Jong will probably be asked to rein in his attacking intent as well to help Busquets screen the back four.
Here's Barcelona's bench for this evening's game. Some decent attacking options from full back and the unknown quantity that is Ilaix Moriba, who hopefully we'll get a look at.
Real Sociedad starting XI confirmed
Imanol has announced his line-up and Isak gets the nod up top with Willian José dropping to the bench. There is no David Silva, which is a shame for neutrals, but plenty of ammunition on the bench for the Basques.
Barcelona starting XI confirmed
Koeman has named his starting XI and Leo Messi misses out. The Argentinean was in some discomfort during the Granada game and has been rested for this one, with one eye on the final no doubt. Martin Braithwaite comes into attack alongside Dembélé and Griezmann.
Incredibly, this is La Real's first appearance in the Super Cup since 1982, when they qualified as league winners. They beat Copa champions Real Madrid 4-1 over two legs to lift the trophy.
Imanol is without Luca Sangalli with doubts over David Silva and Aritz Elustondo. The Real Sociedad boss has plenty of attacking options available though with Portu, Willian José and Mikel Oyarzabal likely to start, leaving Alexander Isak, Adnan Januzaj and Jon Bautista in reserve.
Antoine Griezmann will face his former side after a decent performance again Granada at the weekend. Koeman is still without Ansu Fati, Gerard Piqué, Sergi Roberto and Philippe Coutinho but some of his younger players, notably Sergiño Dest, Ronald Araújo, Pedri and Frenkie de Jong, have stepped up in recent games as Barça have embarked on an eight-game unbeaten run in all competitions.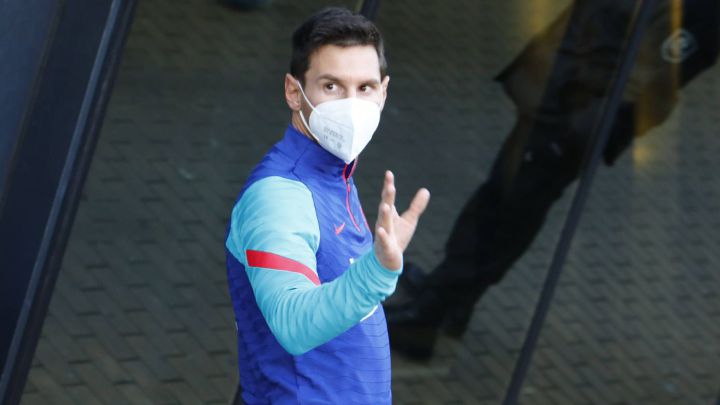 Alarm bells as Messi misses Barça morning training session
The main point of pre-match interest for Barça fans is the absence of Leo Messi from this morning's training session. It remains to be seen if the Argentinean, who has carried his side somewhat this season with the assistance of summer signing Pedri, will be on the team sheet.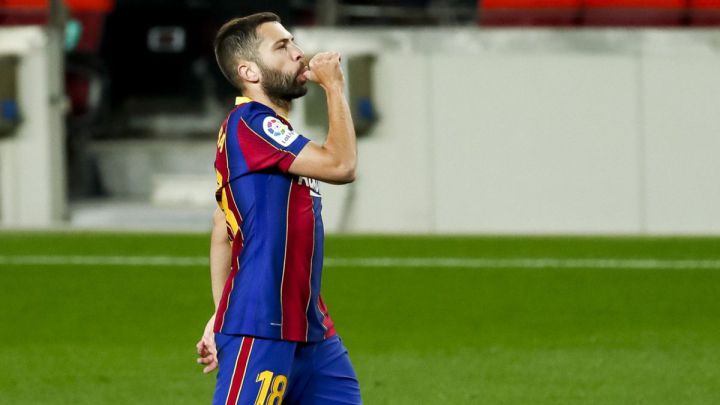 Barcelona 2-1 Real Sociedad: result, summary and goals
Real Madrid are the defending champions after beating Atlético on penalties in the final in Jeddah last season and play Athletic tomorrow. On tonight's menu is Real Sociedad vs Barcelona. In this strangest of seasons, it is less than a month since the sides met in league action, when Barça carved out a hard-fought 2-1 win in Camp Nou.
That result will do Ronald Koeman's side nicely this evening, but Imanol will doubtless have something up his sleeve to try and outfox the Barça boss, whose side have been notably improved of late but still present a perfectly beatable opponent for La Real.
It's a curious affair and no mistake. The Super Cup this season was supposed to take place in Saudi Arabia as last year but due to the global coronavirus pandemic it was moved to Andalusia, with Córdoba, Málaga and Sevilla hosting the games. It is the second time the tournament has been played in a four-team format and also the first, as far as we know, that there is no Copa del Rey champion involved as Athletic and Real Sociedad have still not yet played last year's final.
Still, it should be a decent contest and both Basque sides will be keen to upset LaLiga's apple cart by preventing a Clásico final.
Real Sociedad vs Barcelona: Spanish Super Cup
Hello and welcome to AS English's live coverage of the Spanish Super Cup first semi-final between Real Sociedad and Barcelona from the Estadio Nuevo Arcángel in Córdoba. Kick-off is at 21:00 CET.